Nuclear Family, a series at Riverview July, 2010.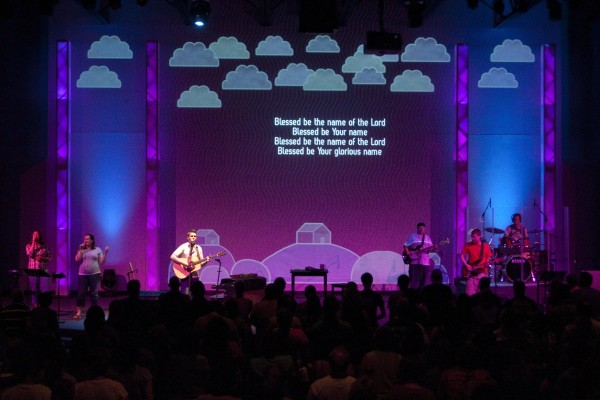 We recently acquired some additional truss for use in our set builds. For the Nuclear Family set build we assembled four twenty foot tall columns of truss on 3 foot steel base plates.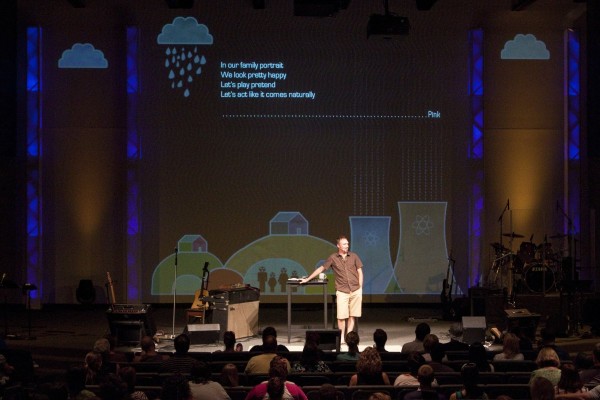 The truss is lit on the inside with four ColorSplash JR LED fixtures and wrapped with a spandex-like fabric. On the left and right, between the columns we set a Coemar iWash HALO. Various lighting cues were set around projection color schemes which changed during the service.