The Main Thing, a series at Riverview February, 2011.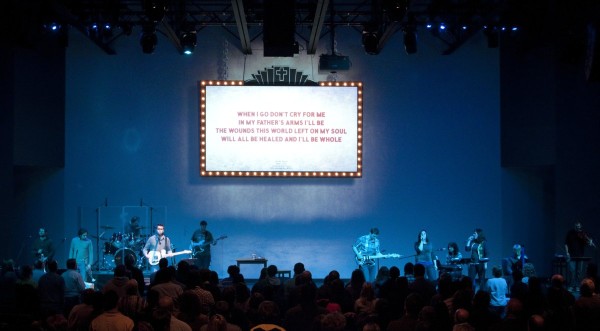 Playing on the series title "The Main Thing" we decided to build a theater marquee. The prop is a 15ft x 10ft construction using steel stud framing with a recessed channel of 1/2in MDF and the primary screen area is hardboard. The top detail is 1/2in MDF with white duct tape for the lines.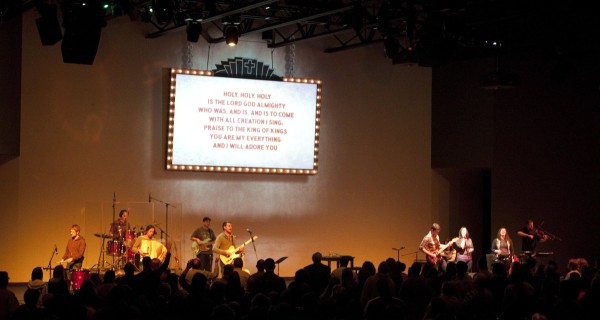 The lights in the outside recessed channel are screwed into basic lamp sockets which are pushed through drilled holes in the MDF. The lights are wired as four circuits and run to a DMX Dimmer so we could do a chase and generally control intensity. Power and control cables are run alongside the support cable to reach the outlets in the truss.