The three week CRAVE series at Riv.
We pulled down the black fabric from our previous set build and replaced it with eighth inch hardboard and pegboard. The pegboard has 1 mil translucent plastic behind it and we drilled out holes so the backlights would make the letters CRAVE visible. All the LED lights that were pointed up were reoriented to point down and toward the back wall so that the holes in the pegboard would effectively glow with color.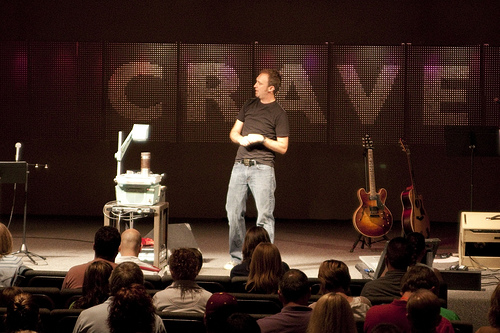 The most involved part of this was attaching all the sheets of hardboard and pegboard. We went through almost two full boxes of screws. Given the option I would have used 3/16 inch thick materials but that would've cost nearly twice as much, which is crazy.