With the recent release of OS X 10.9 Mavericks, we have upgraded most of our production computers from Snow Leopard to the latest Apple operating system.  In the process of this upgrade however, we lost the old iMovie, and this new one just isn't going to work for recording the IMAG camera anymore.  So there's a new program called OnLocation that we will be using instead.  This does not replace our recording on the BlackMagic SSD, so please continue to do that as well.
Here's what you need to know.
To record on the iMac, open the OnLocation program in the dock.  (Square OL Icon)
Click the New Project button
Type in the date YYYYMMDD (ie. 20131027) and click save
The top left corner of the program is your field monitor and record controls
Press the Red Record button during the last song before the message
Press the Blue Stop button after the intro to the offering
At the end of the day quit OnLocation.  The program automatically saves the recordings, so there is no save option.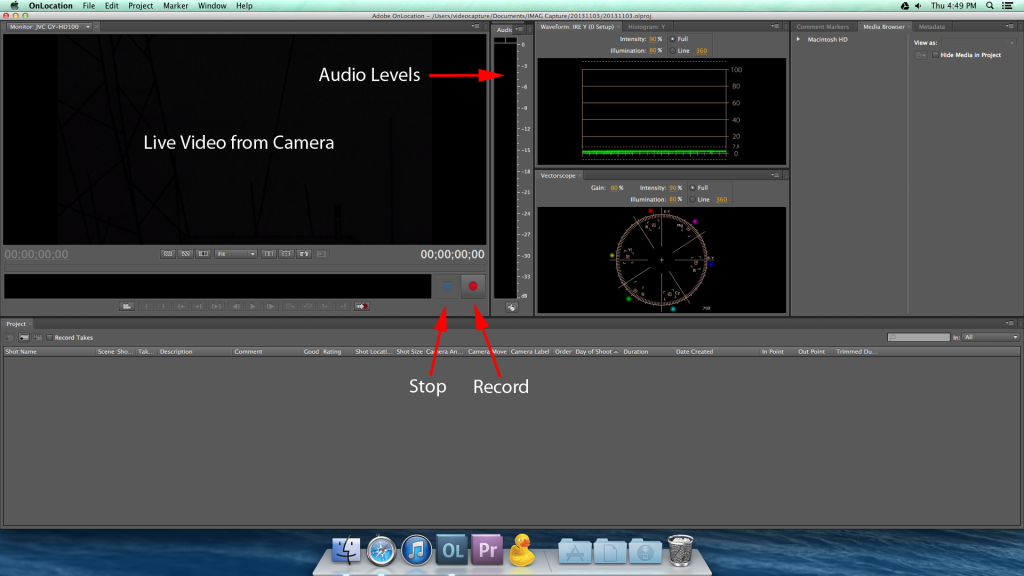 That's it for recording the IMAG camera now.  If you have any questions, please contact [email protected]