After almost a year of planning Sola13 finally came together. I'm so thankful for everyone that put in the long hours and gave up their weekend to help make this conference a reality. It was by far the largest conference we've done to date. Here's some of the stats for Sola13.
11 months of planning
3 truck loads of gear
28 rigging points
120 man hours of setup
15 person live production crew
3000 in attendance
1100 watched live online
People in 47 states and 24 countries joined the simulcast
Here's a little glimpse of how the conference came together. It all started with a 3D rendering and some stage plots drawn up in illustrator.
The stage, audio, lighting, and video was drawn in google sketchup.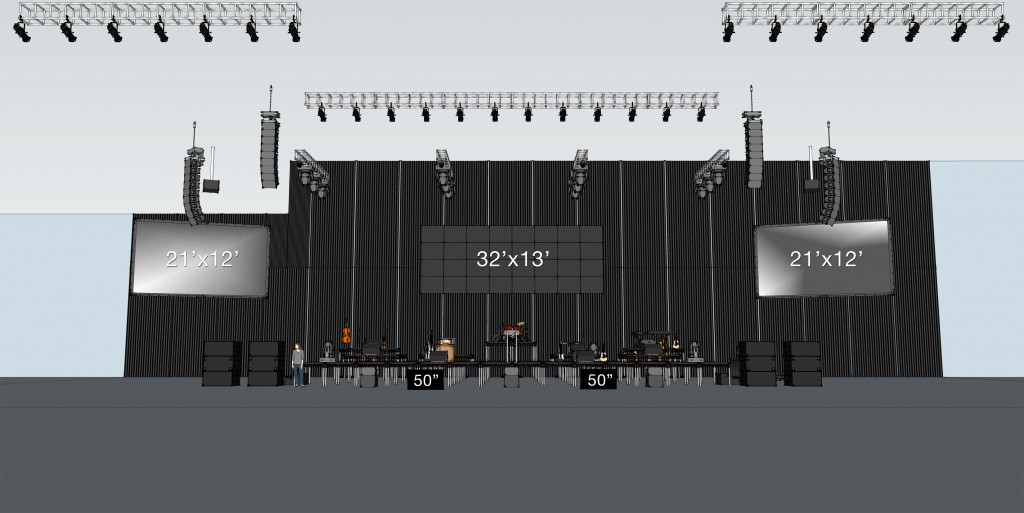 Having a full 3D model allowed us to see every aspect of the setup.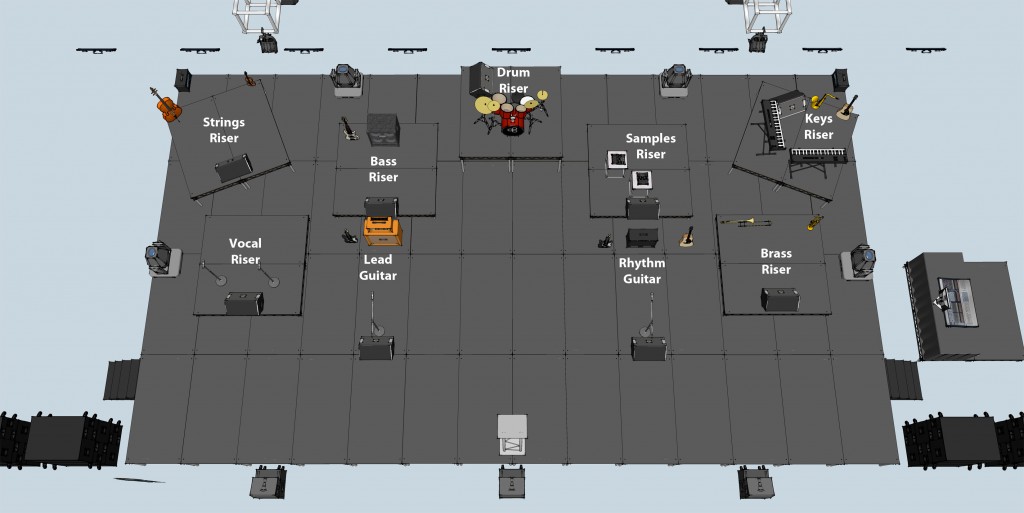 Stage plot documents were also made in illustrator for fast setup of the band.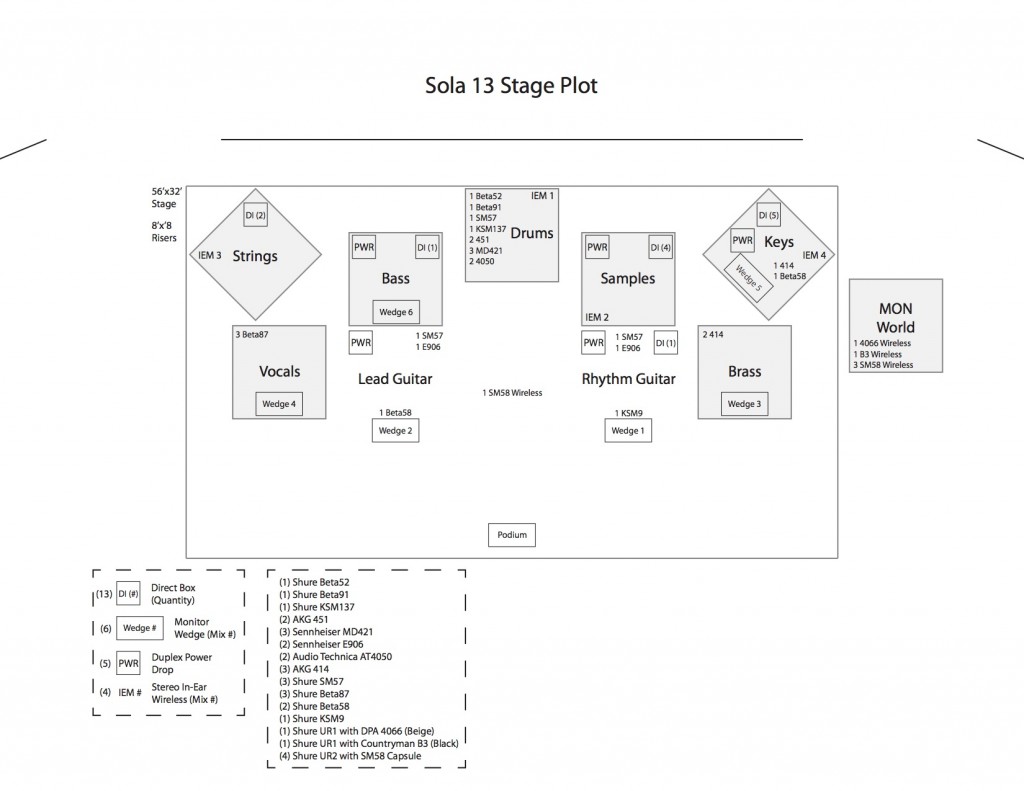 A lighting plot was also drawn in illustrator for the hanging of lighting fixtures, addressing, and lighting focus.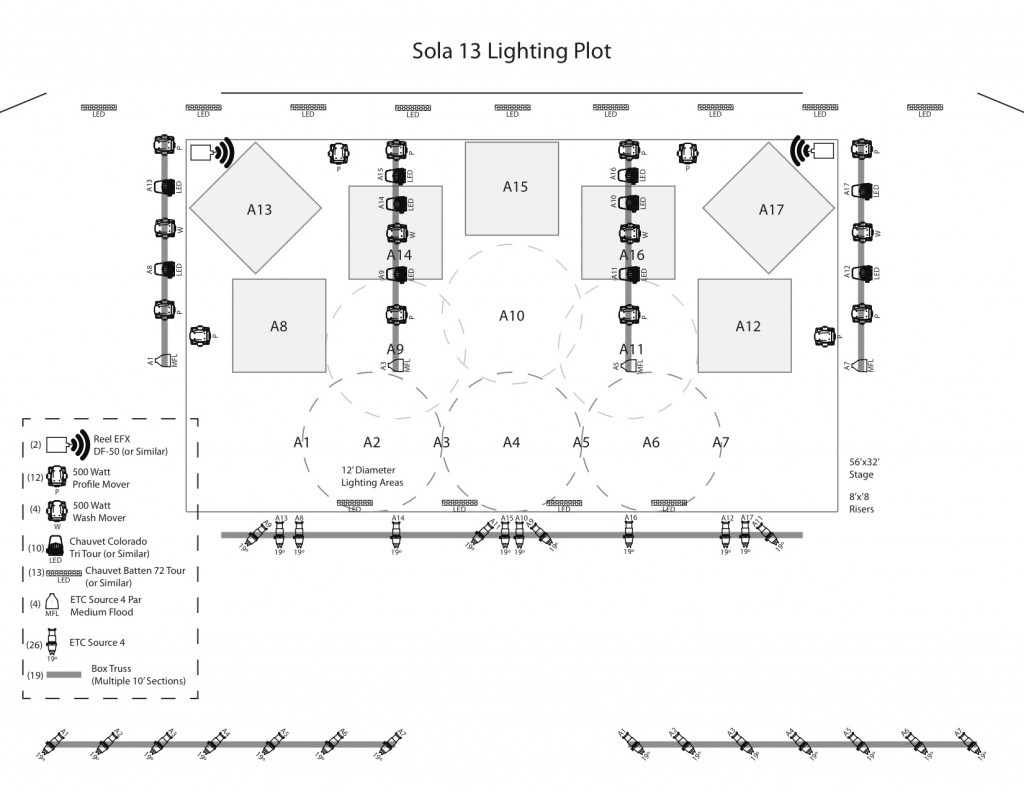 From these documents, LiveSpace and our crew got started around 3:30pm to setup the night before.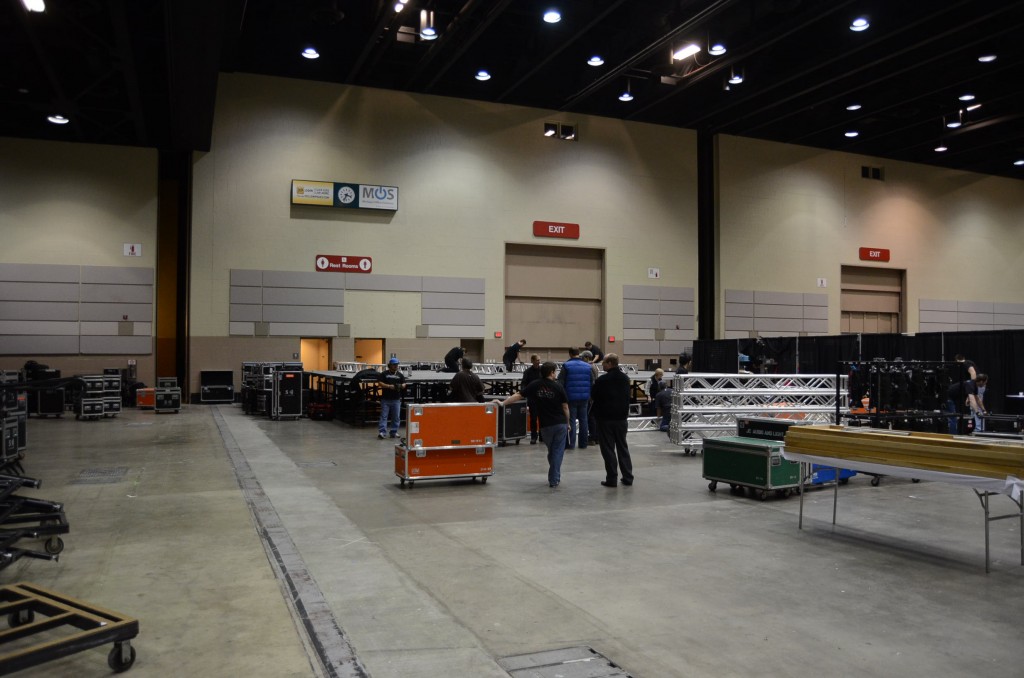 It took awhile to get all the rigging in place, but once we did things started coming together.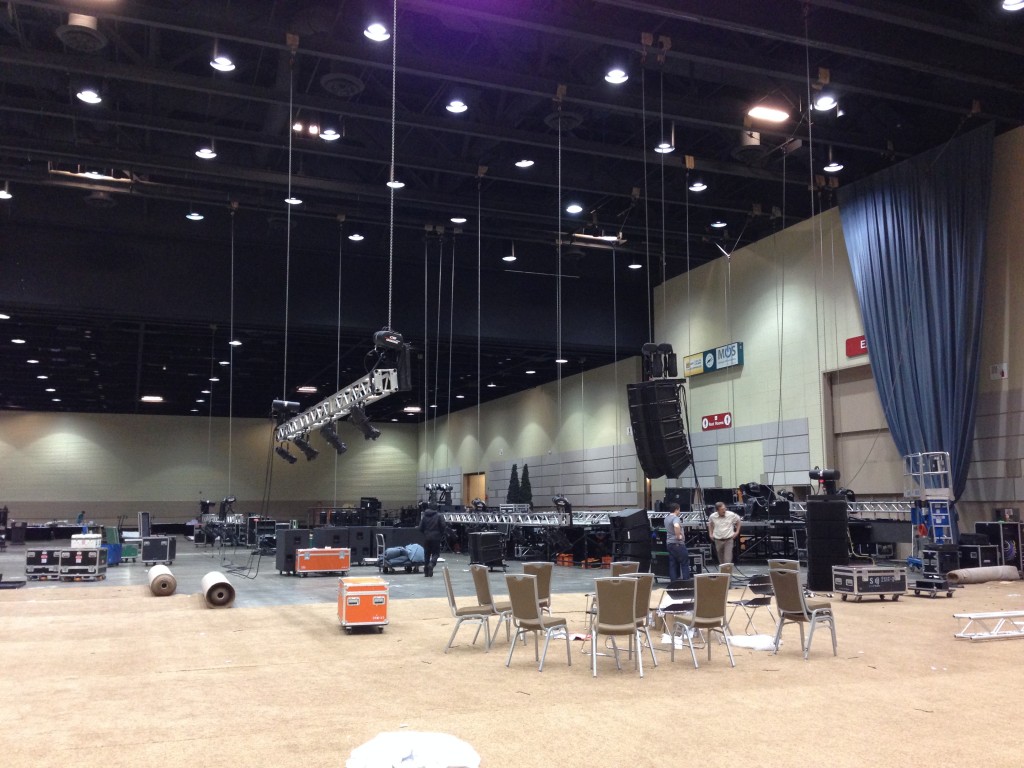 Once everything was hanging, it was just time to get it all plugged in and everything trimmed to the correct height.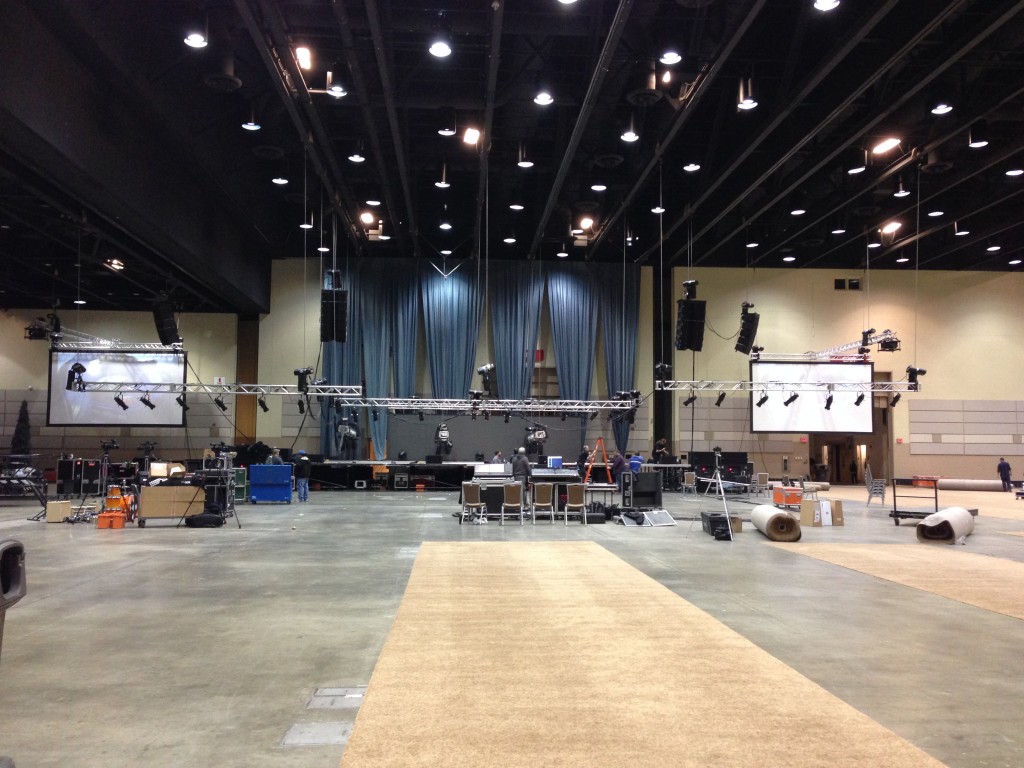 With everything all in place, we left around 3am to get some sleep before rehearsal in the morning.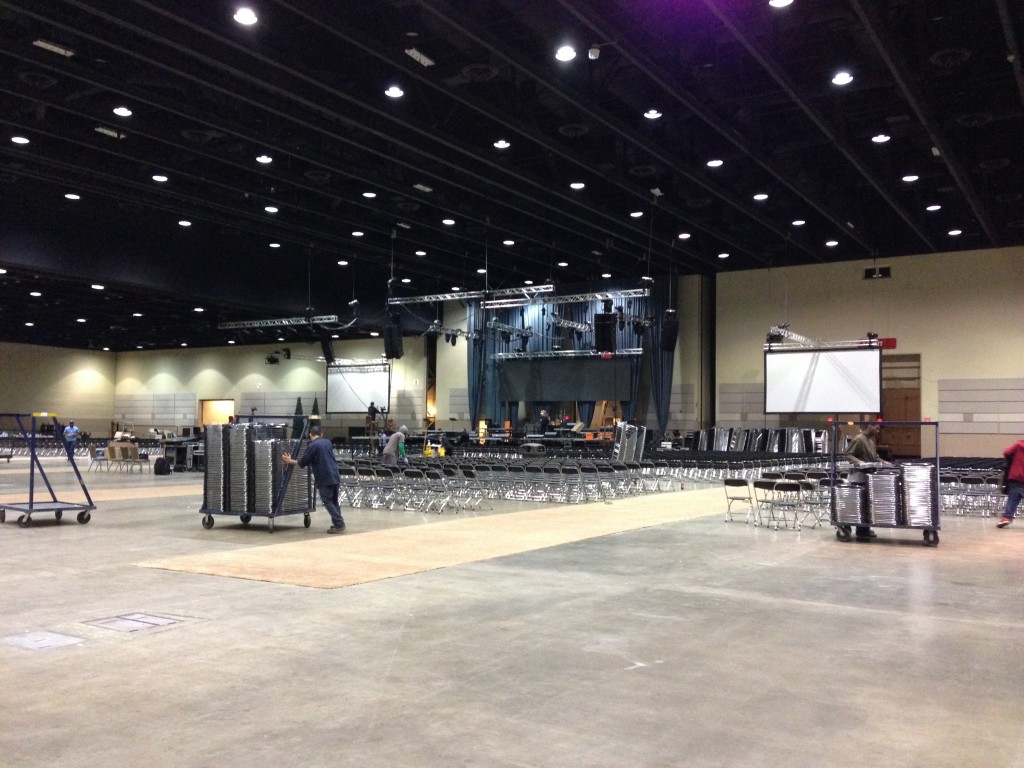 The conference kicked off Friday afternoon with Noel, everything was finally working wonderfully.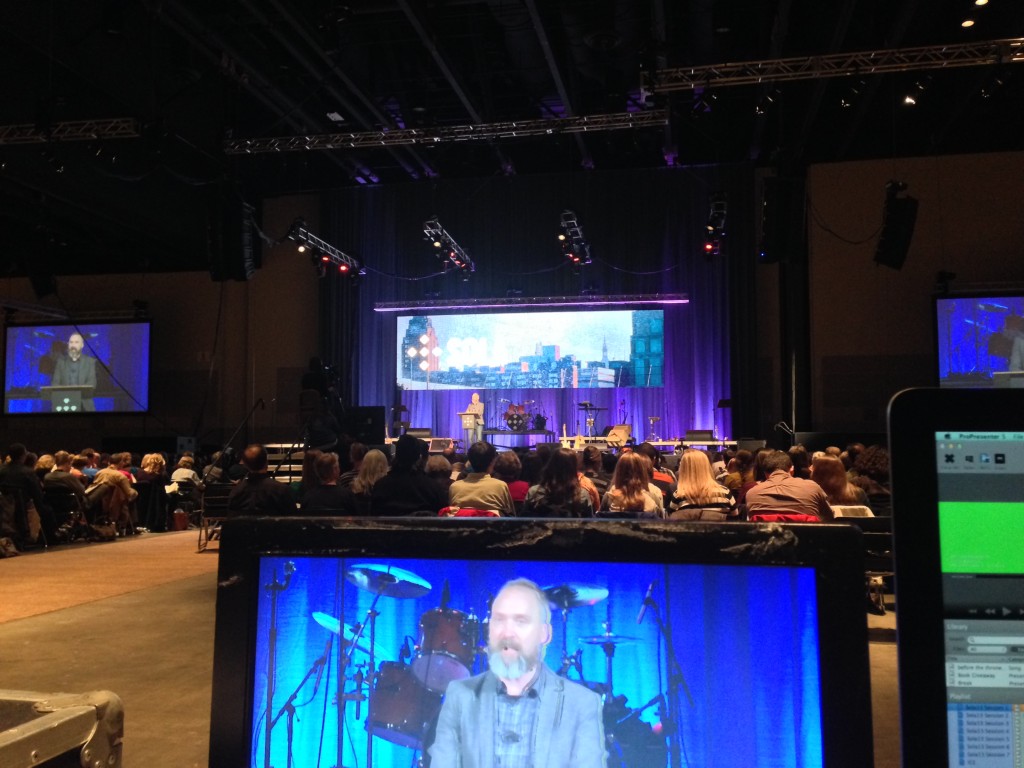 We had a great turnout for the first session, and the conference only grew over the weekend.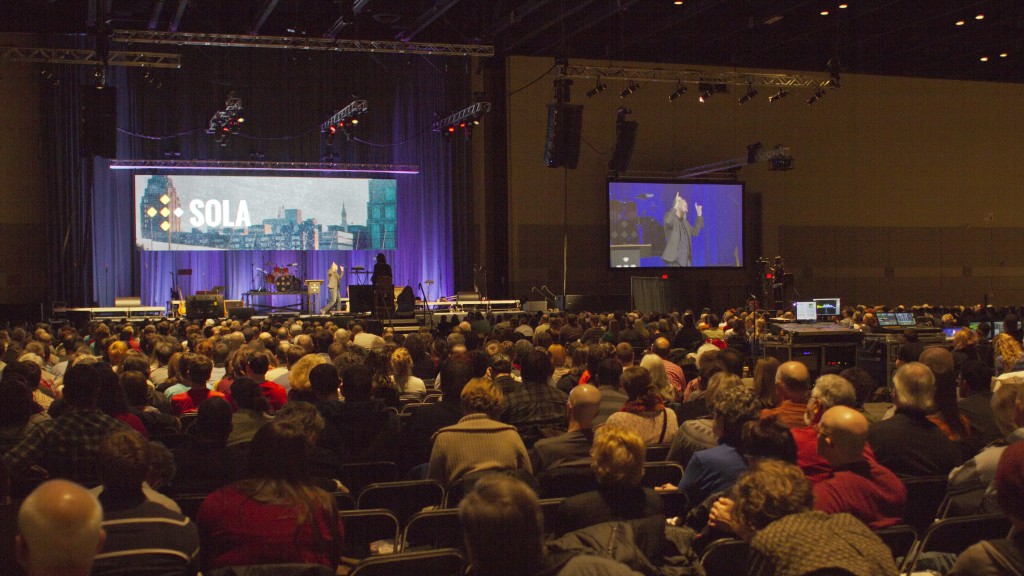 It was encouraging to see how many people engaged in the teaching over the course of the two days.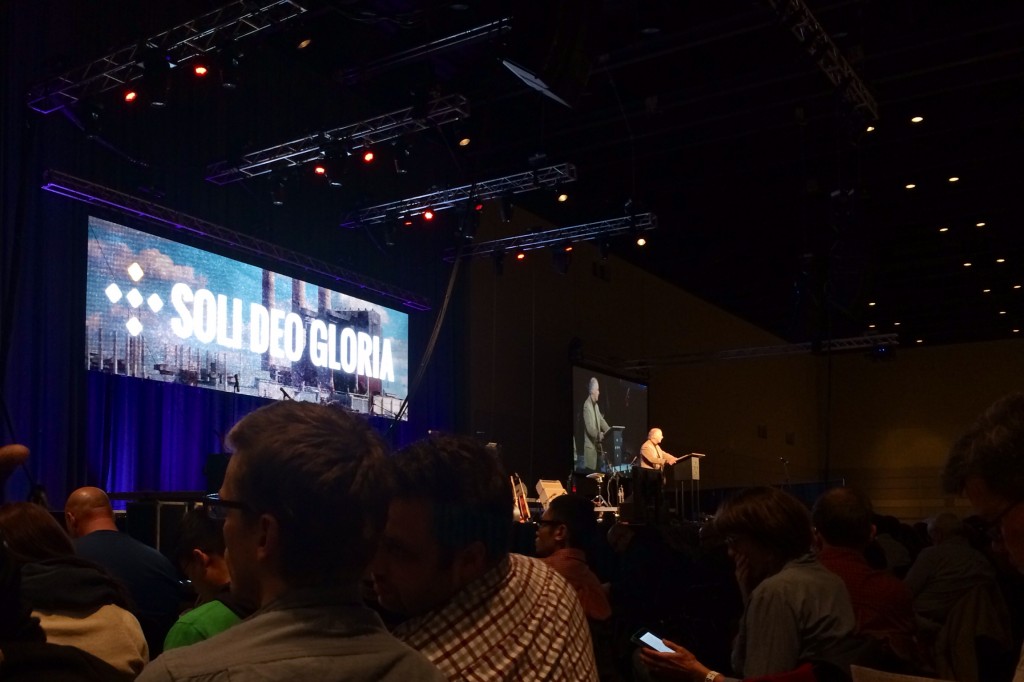 And the band did a phenomenal job leading everyone in worship.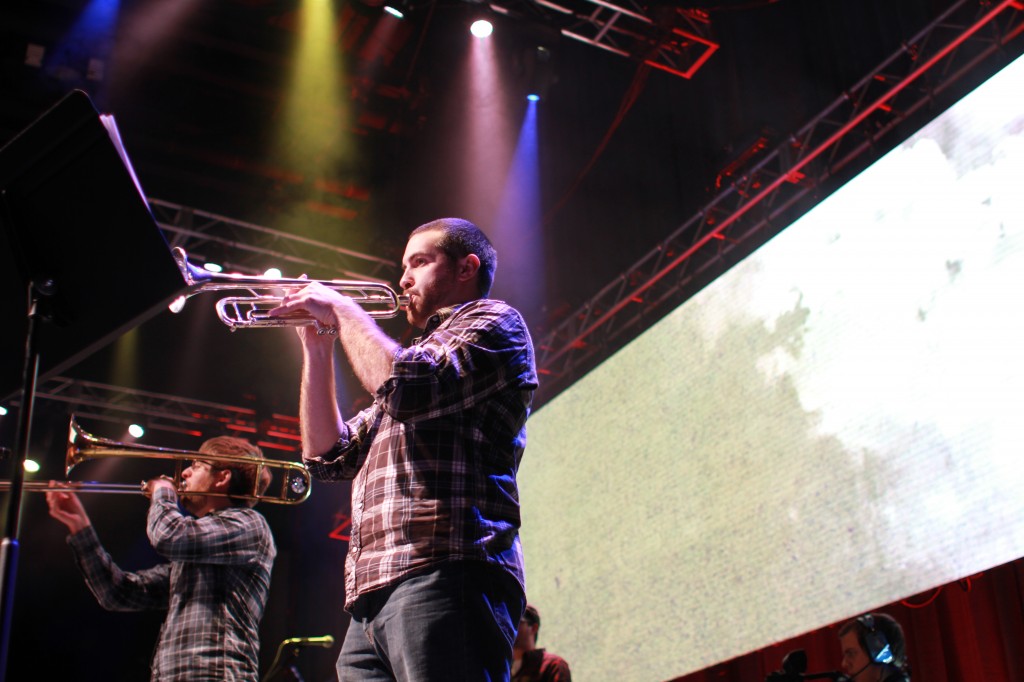 All in all Sola13 was a huge success!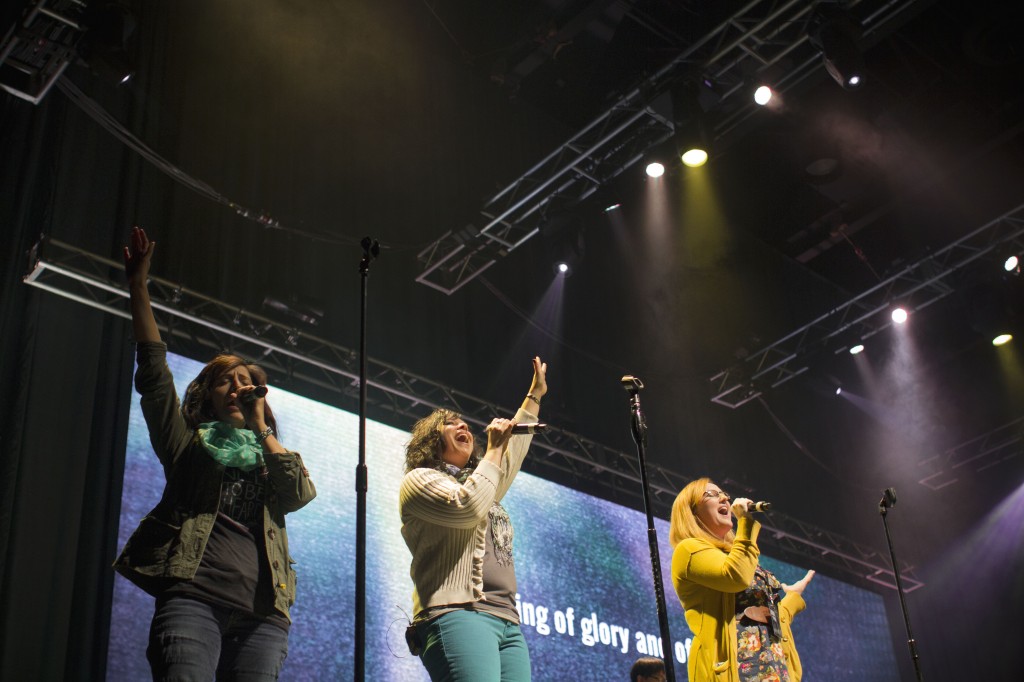 Many thanks again to all of you who volunteered to make Sola13 happen, and the crew from LiveSpace for going the extra mile!