This has been an exciting year at Riv with the opening of our 3rd location in the Lansing area. After a few delays getting approval to purchase the old Cadillac club, we were able to jump into the remodel right at the beginning of 2014. We knew from the start we were going to have to get a little creative with the design of the space because of the limited trim height in the room. We also wanted to provide a way to connect with the teaching via video that felt natural in a smaller space. The ability to accommodate our largest bands at Riv and provide quality sound for worship was also important. This lead in some new directions that we hadn't taken with our other venues in the past.
First the space was drawn up in sketchup to provide a 3D model of what it would look like when finished.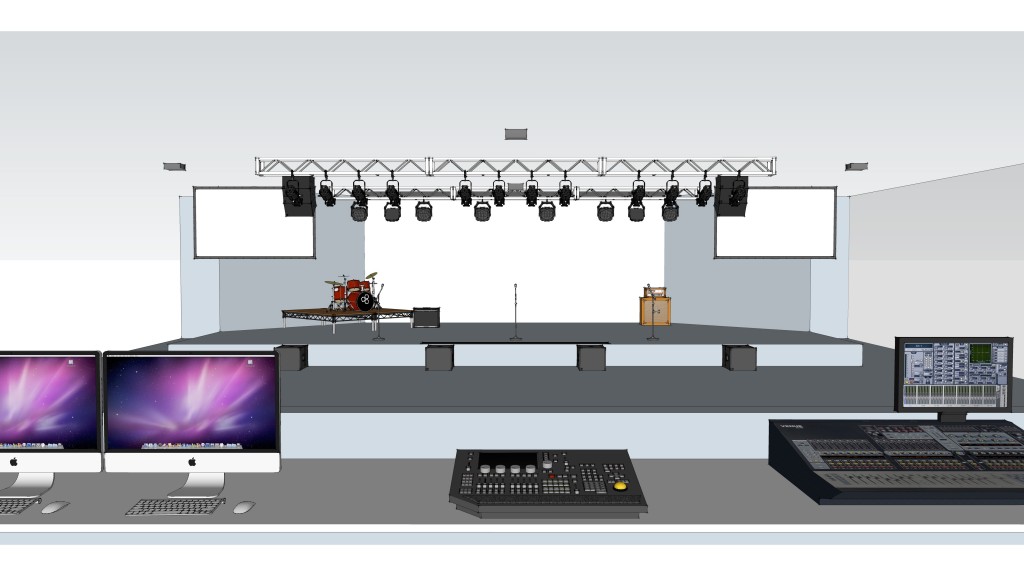 Next we planned out the lighting, video, and audio rigging relaying mostly on a 2″ pipe grid. This was done to accommodate flexibility in set design, stage lighting, and keeping the fixtures as close to the finished ceiling as possible.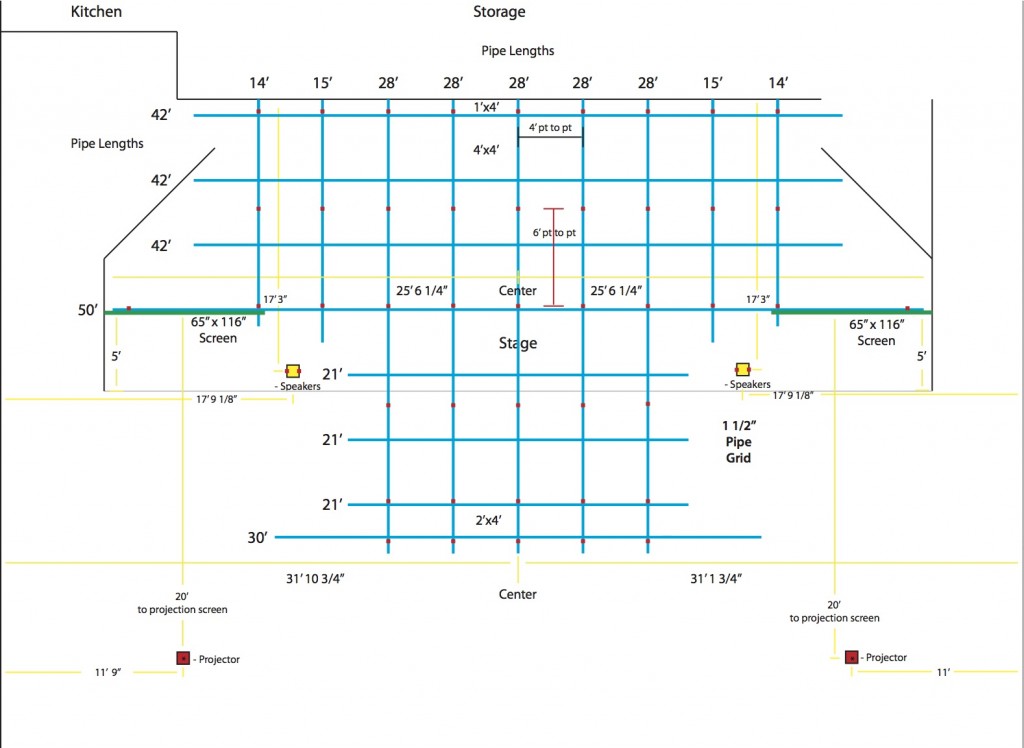 After the rigging was planned, we could mock up a basic lighting plot.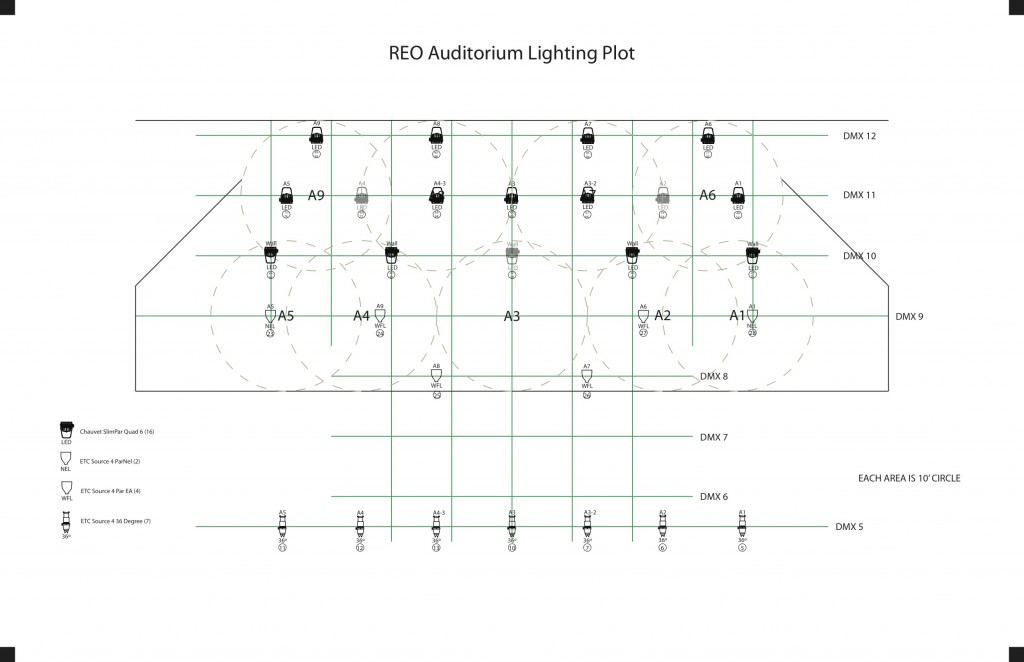 Once we had the rigging and electrical figured out, it was on to plotting out all the cabling.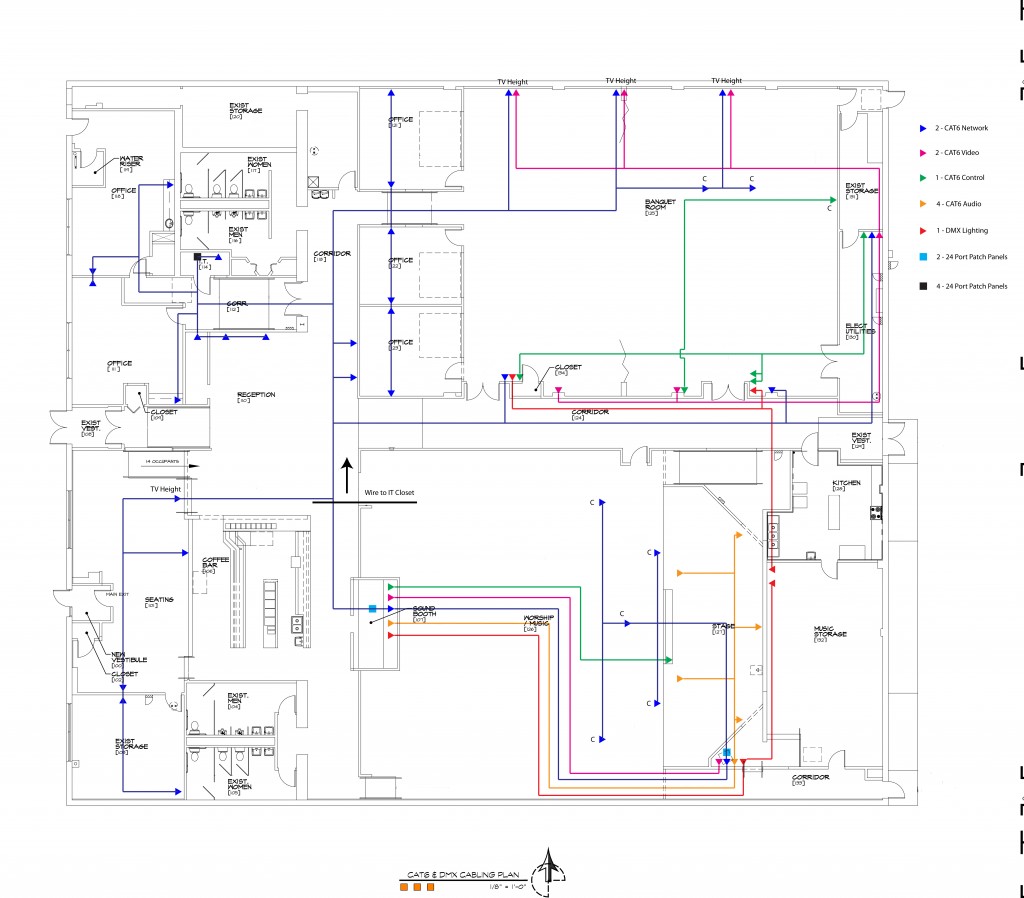 And the equipment racks.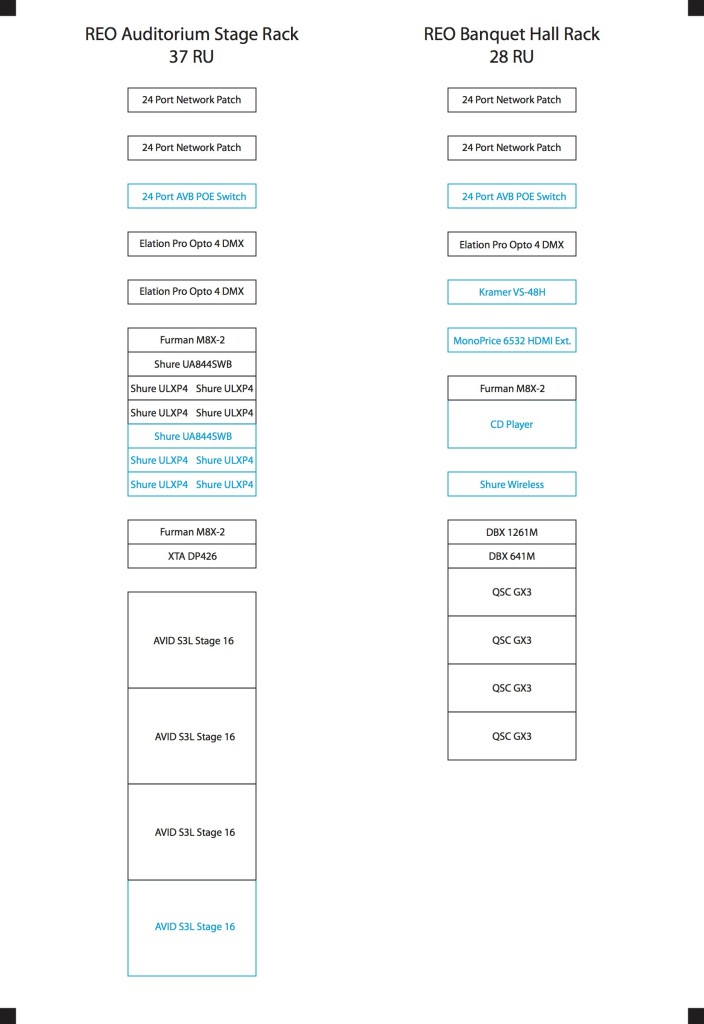 Then it was finally time to start putting it all together. We had to wait for the new stage and walls to be framed in.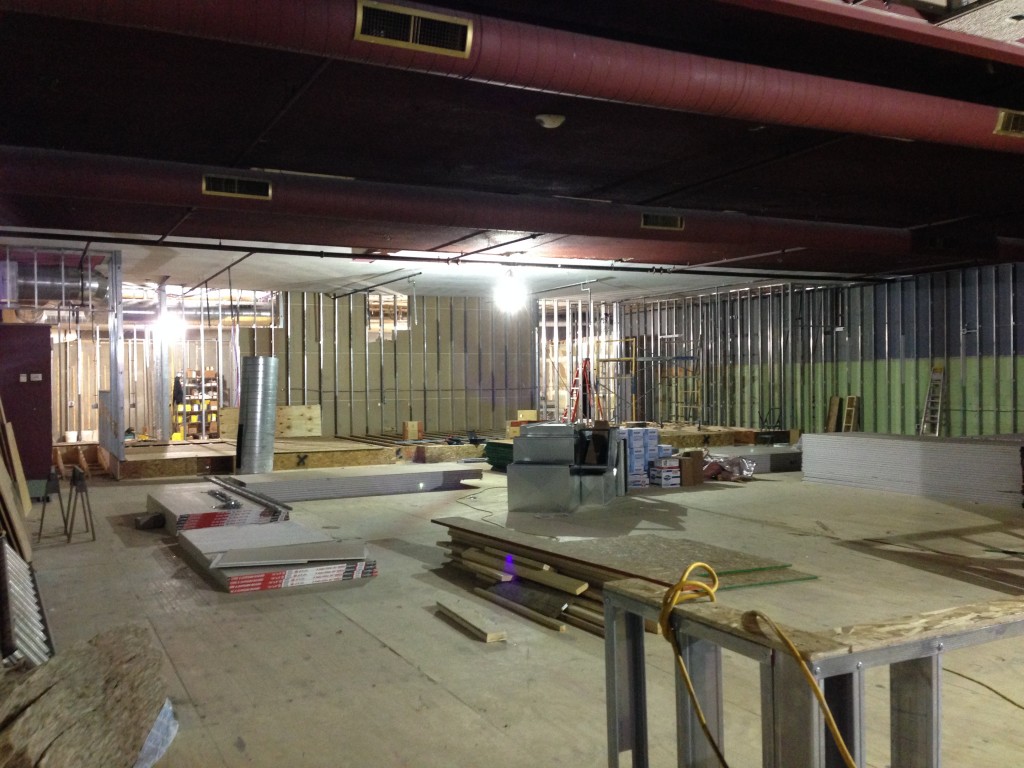 Once everything was framed and the drywall was up, it was time to start assembling the pipe grid.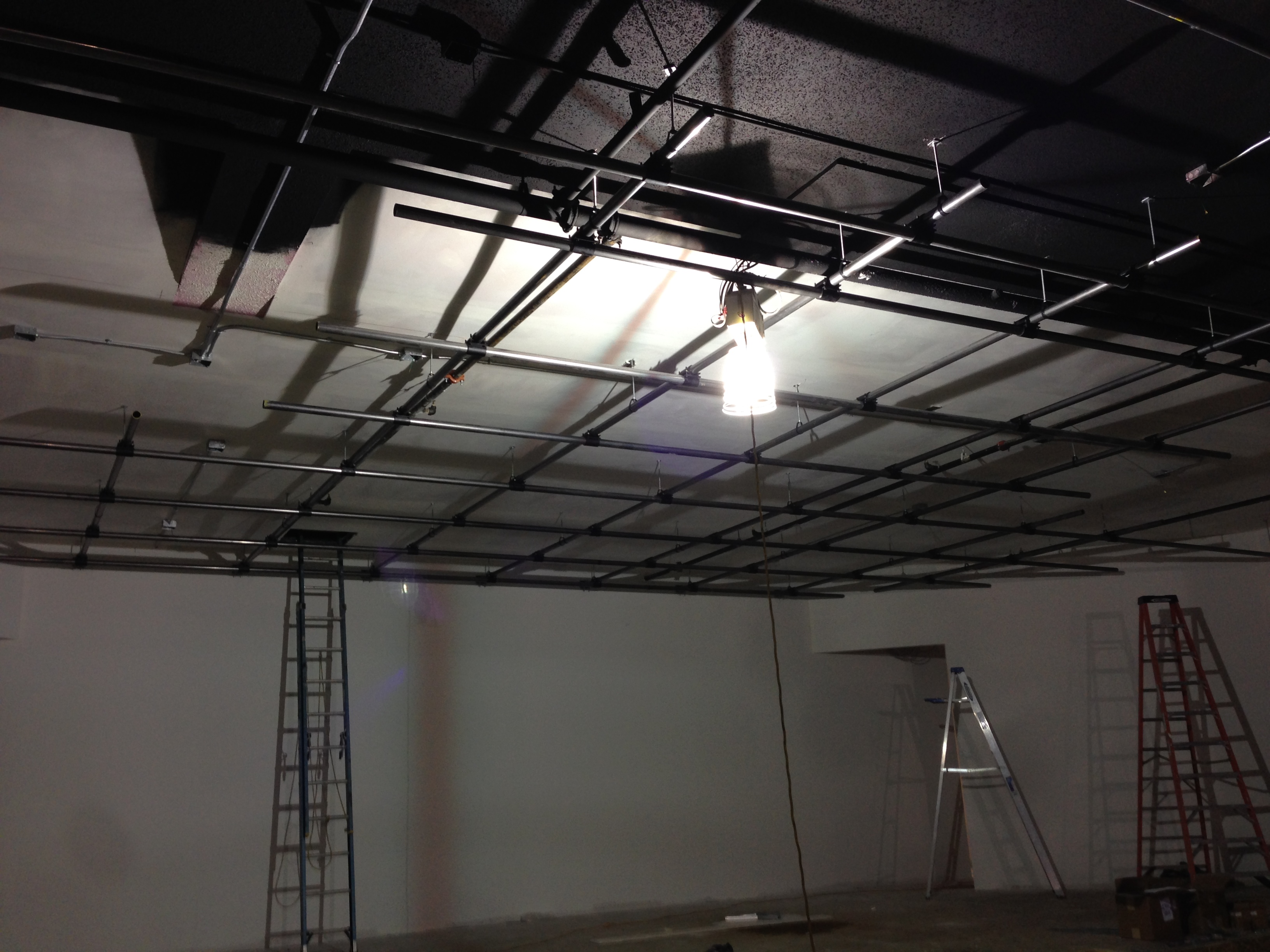 Followed by pulling a few miles of cable throughout the building and into the equipment racks.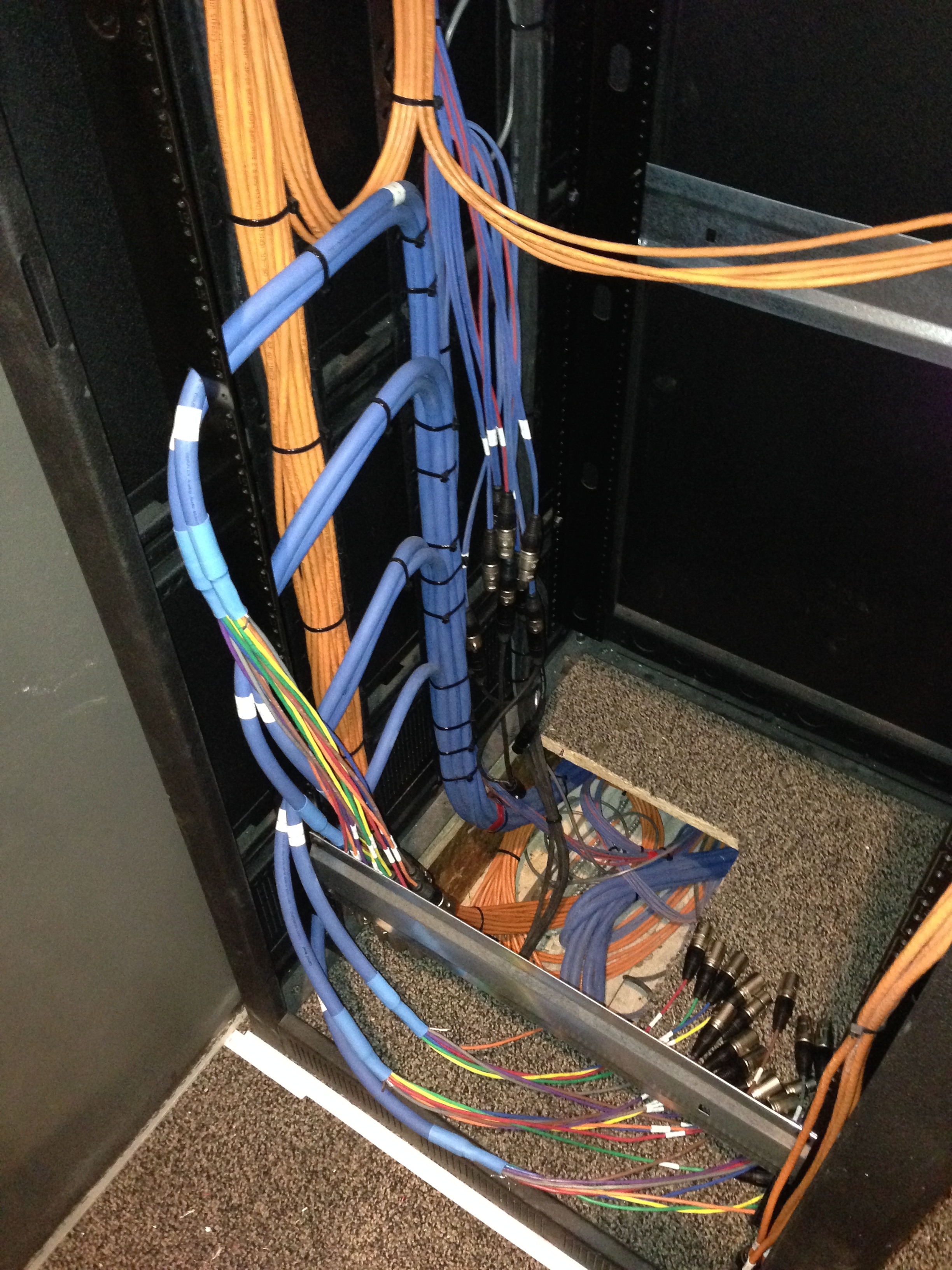 And finally connecting up all the equipment.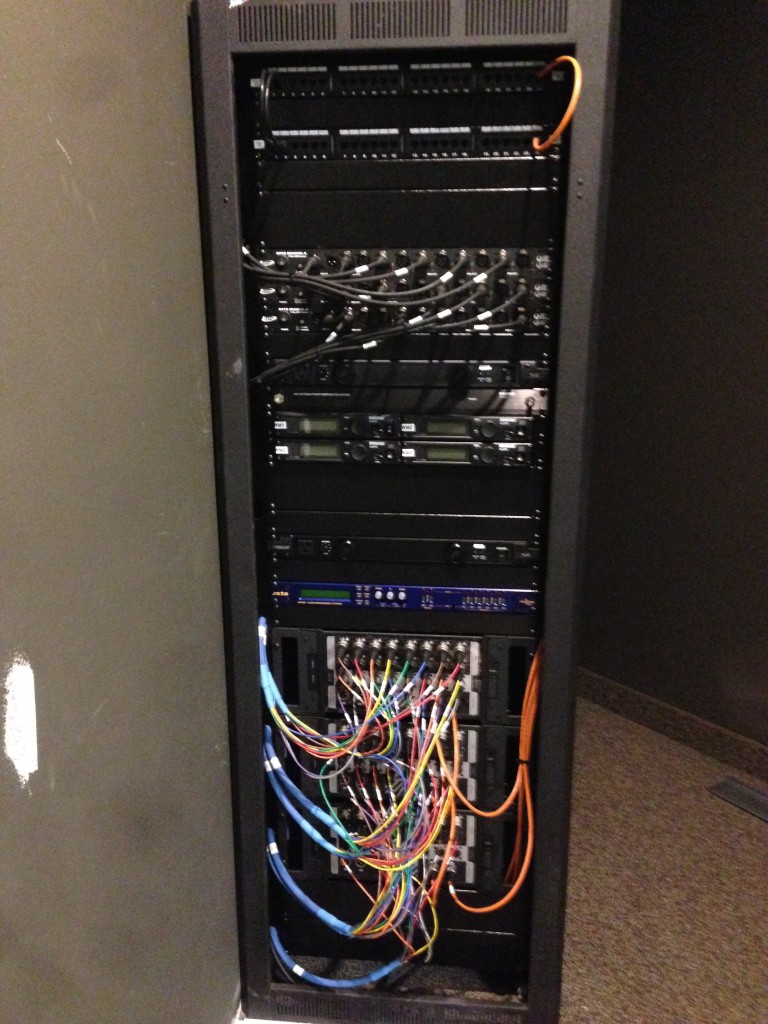 The last piece came together 2 days before opening.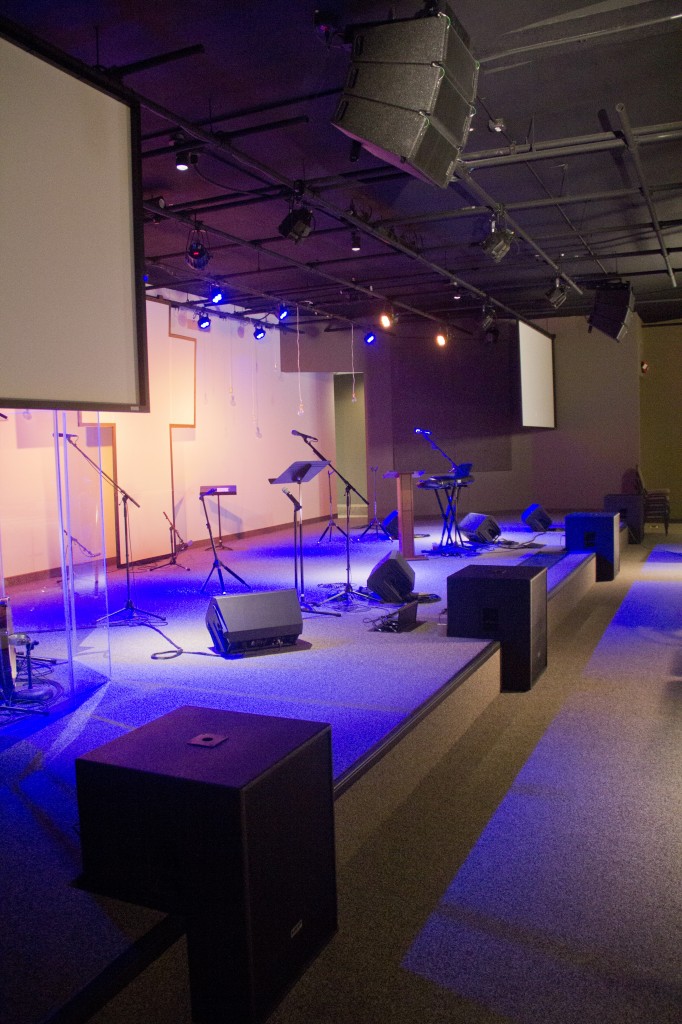 The finished venue looked and sounded great for opening on Easter 2014.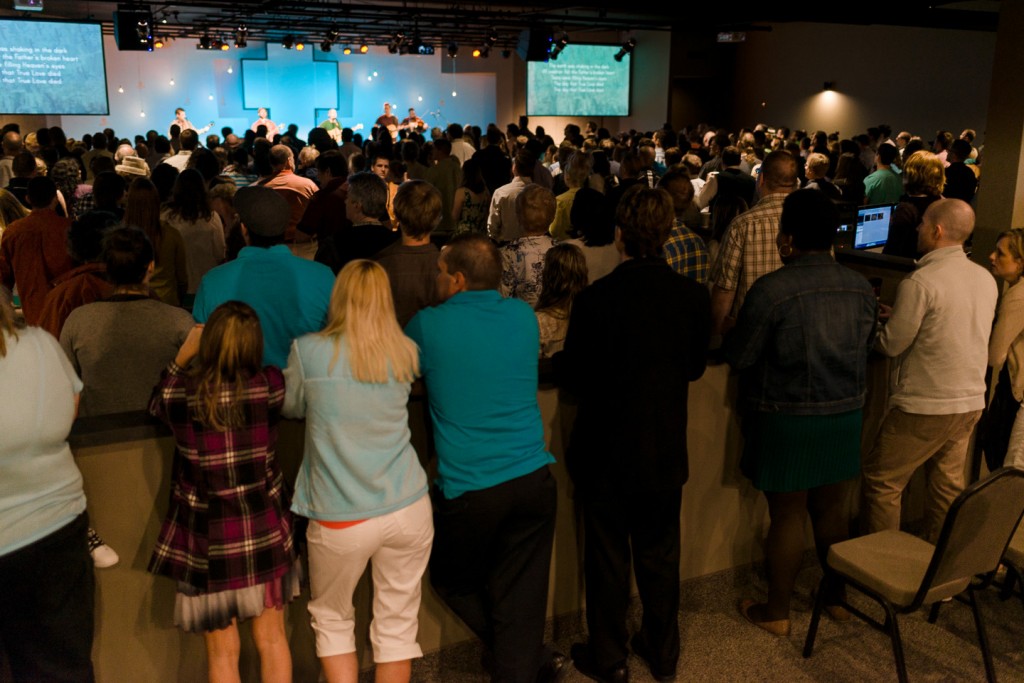 And now people can worship and hear the Gospel every week in REO Town!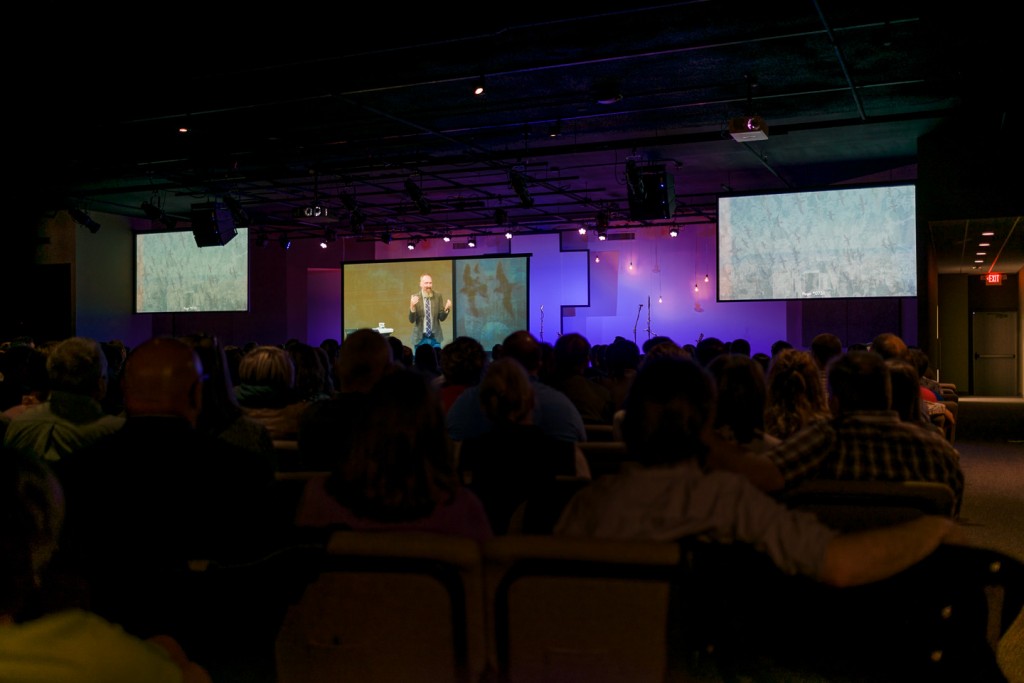 Thanks to everyone who helped with the construction, cable pulling, termination, and assembly of equipment! Easter was a huge success, we had 810 people attend REO for our opening weekend. We never could have made our opening date without all your help!