Philippians. It's a book full of contradiction. Paul is in prison yet is writing of joy, contentment, and gladness over and over again. For this set we wanted to have this contradiction play out on stage in a visual way.
The main contrast in this design comes from an order and chaos juxtaposition. We took more of the leftover 2x4s from our Credo set, painted them gray, and used them as our component element for the build. (These 2x4s will have a total of 28 weeks of use after this series wraps – a key feature of making our set design budget stretch further over the course of a year.)
For the full photo set click here.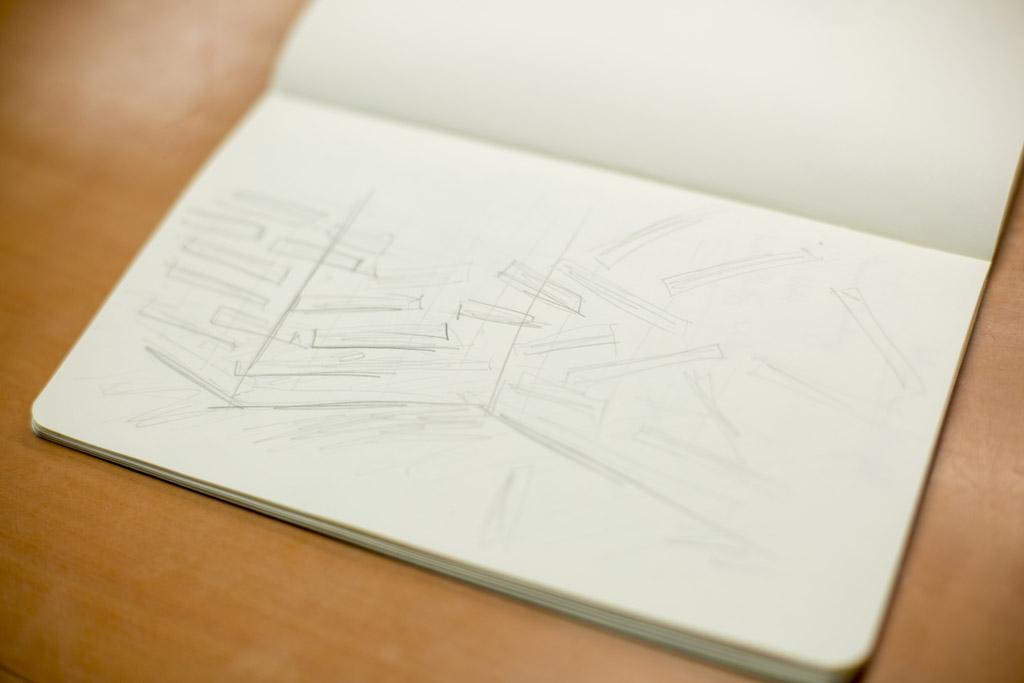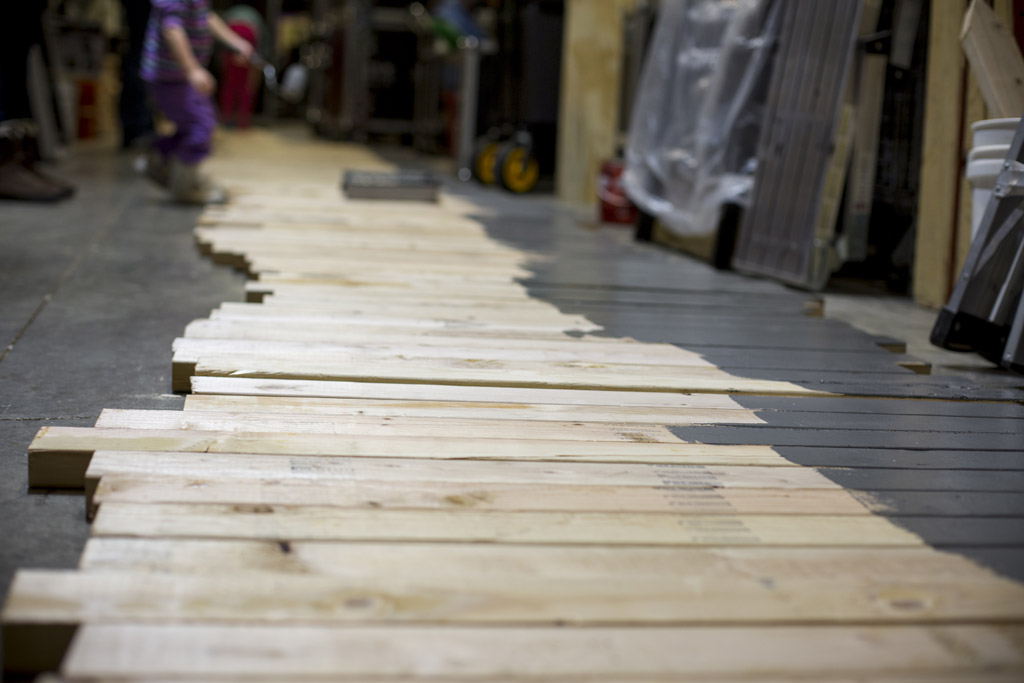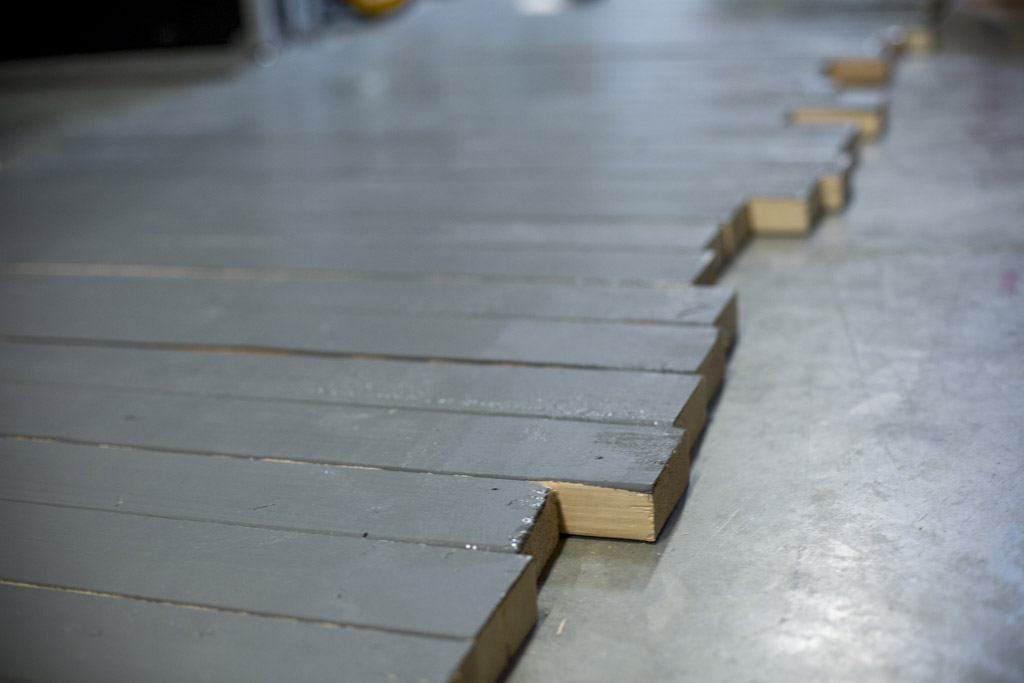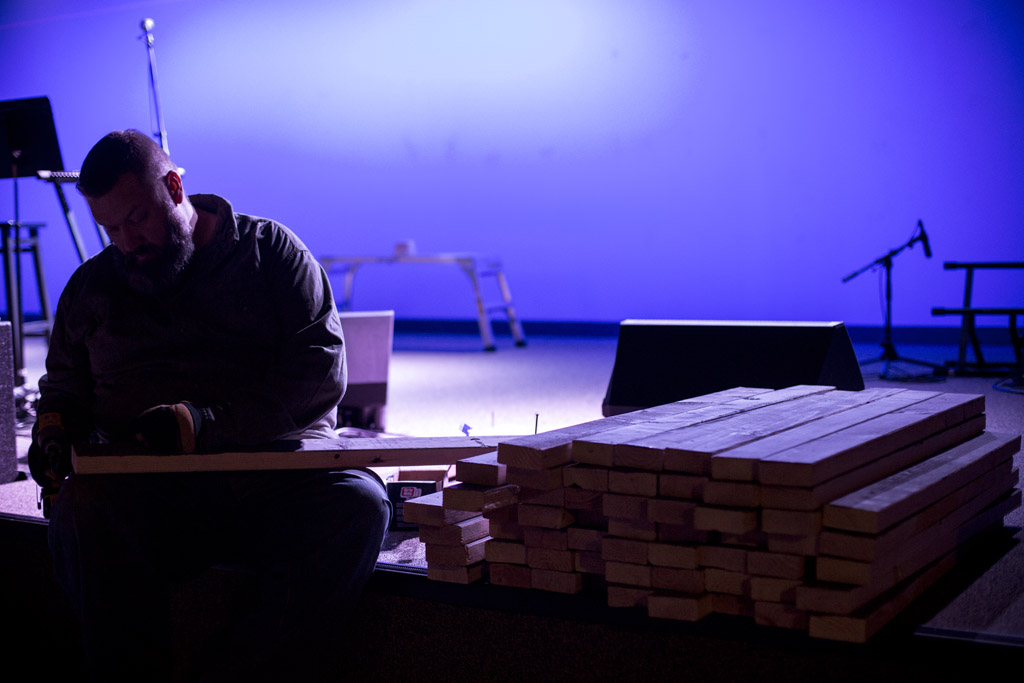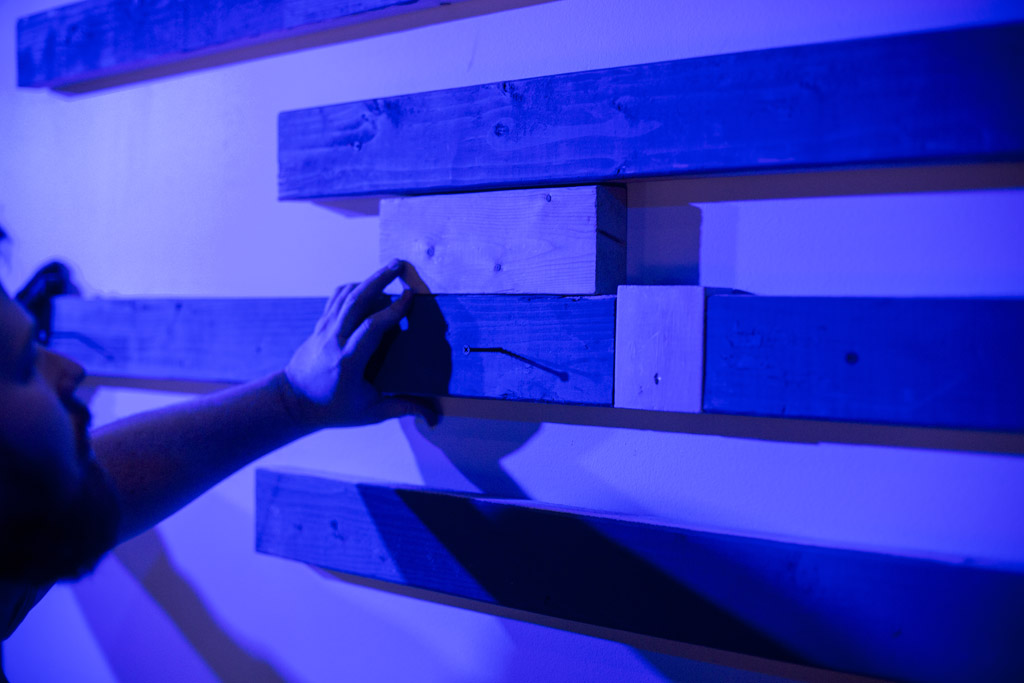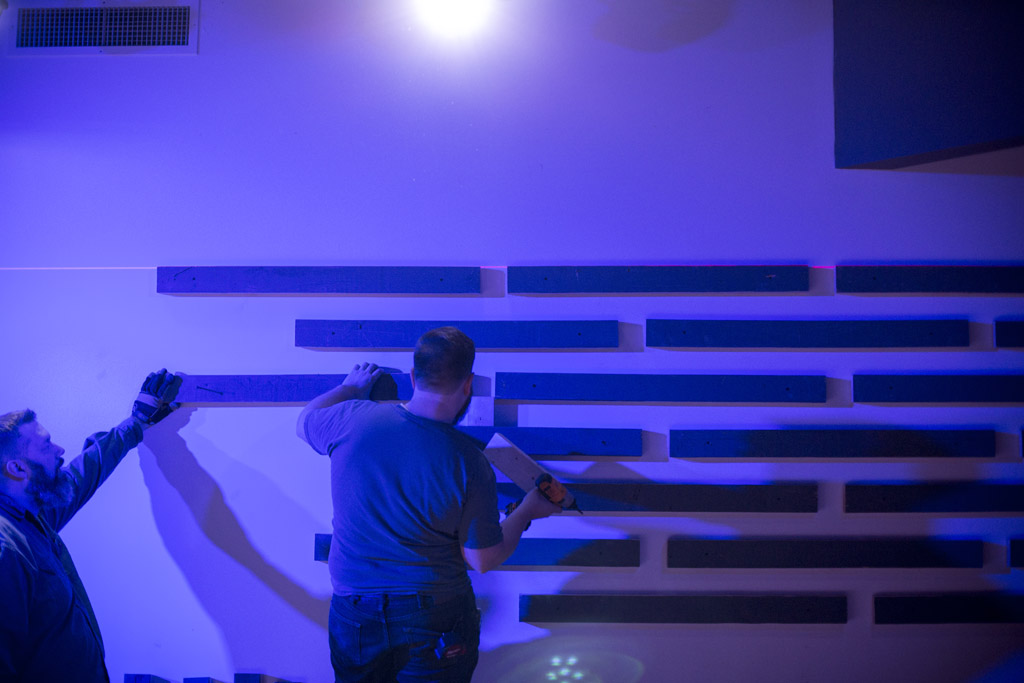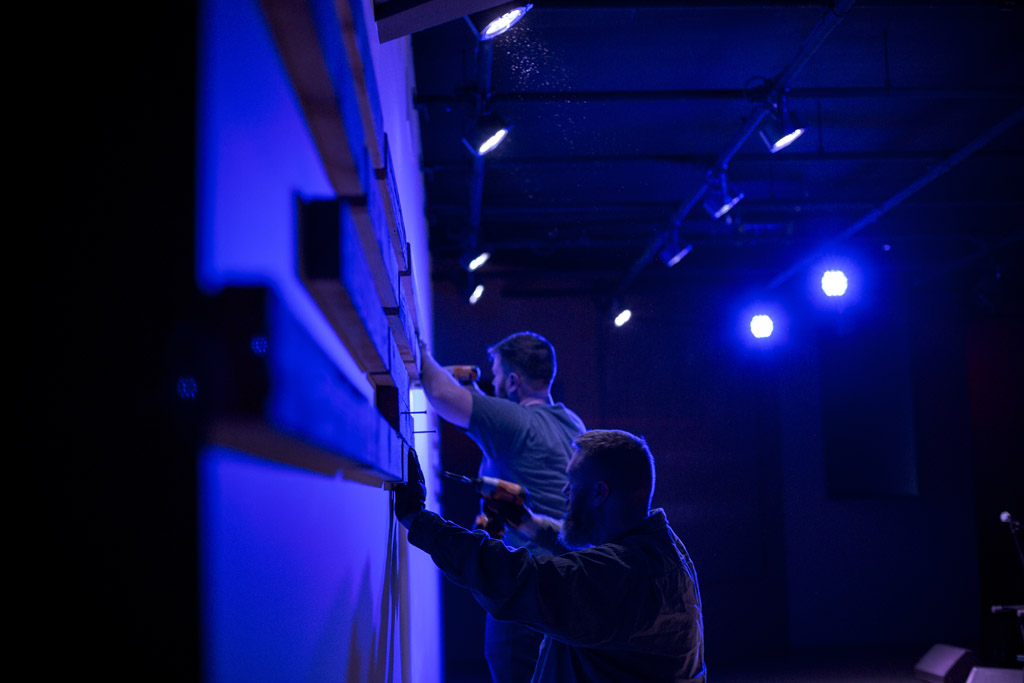 The chaos in the center of the stage was a unique challenge to tackle. It needed to look organic and fragile, yet able to hold itself up without visible supports. One of our builders happened to have 4″ construction screws with him at the time which proved most helpful in solving this challenge.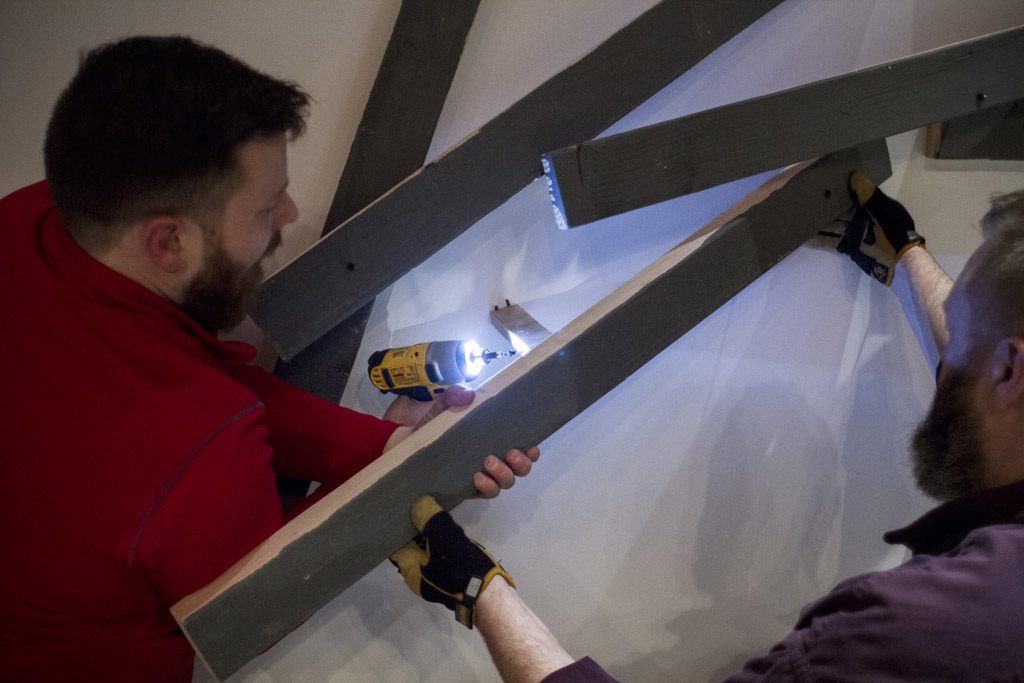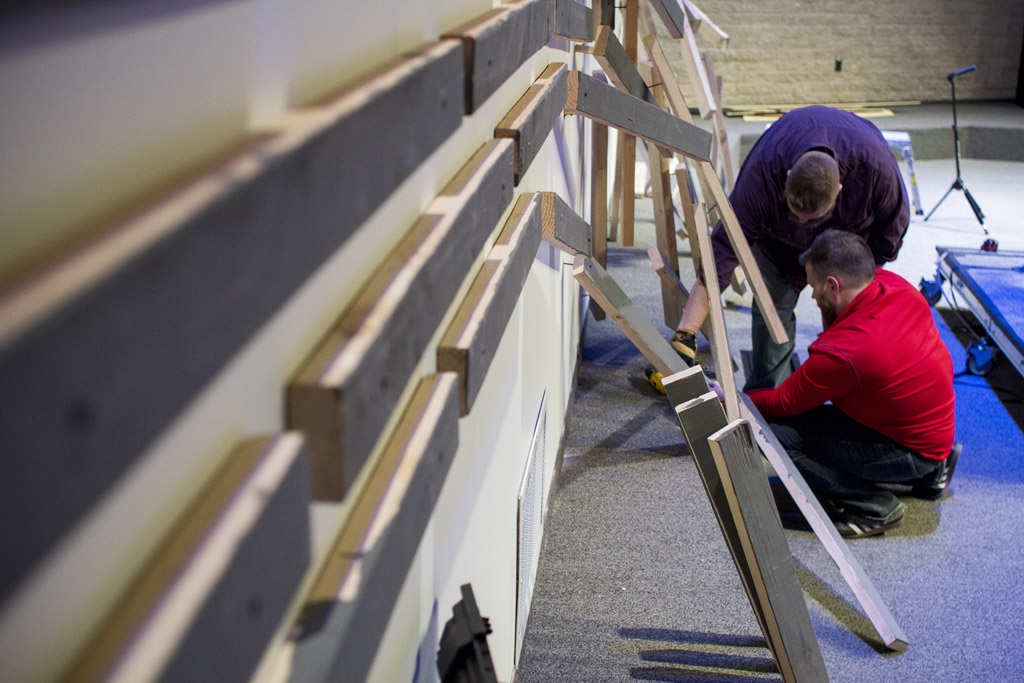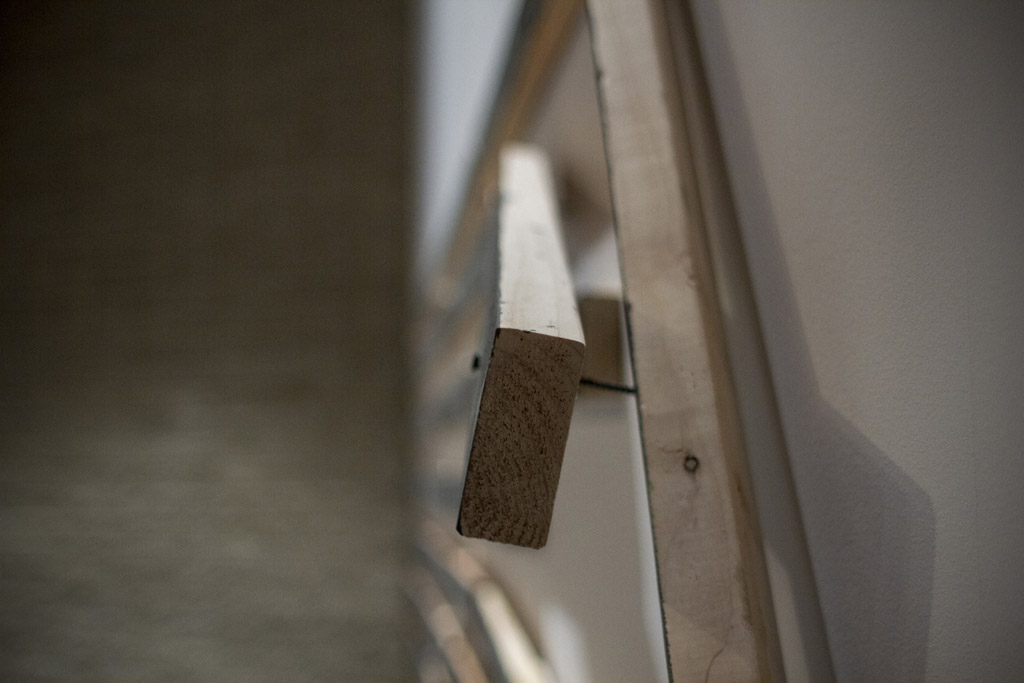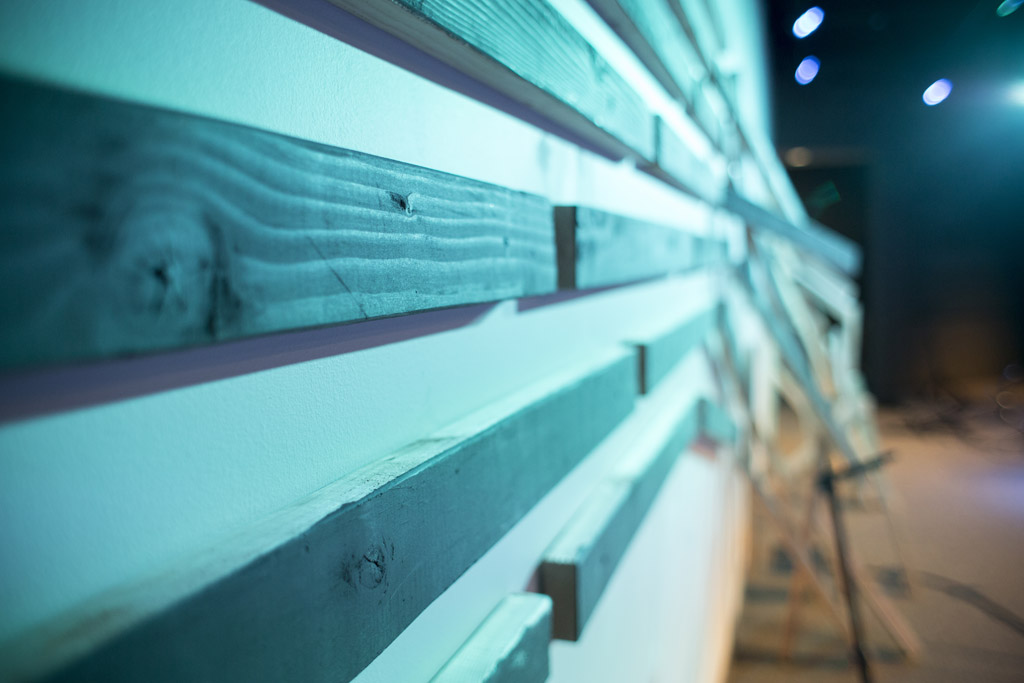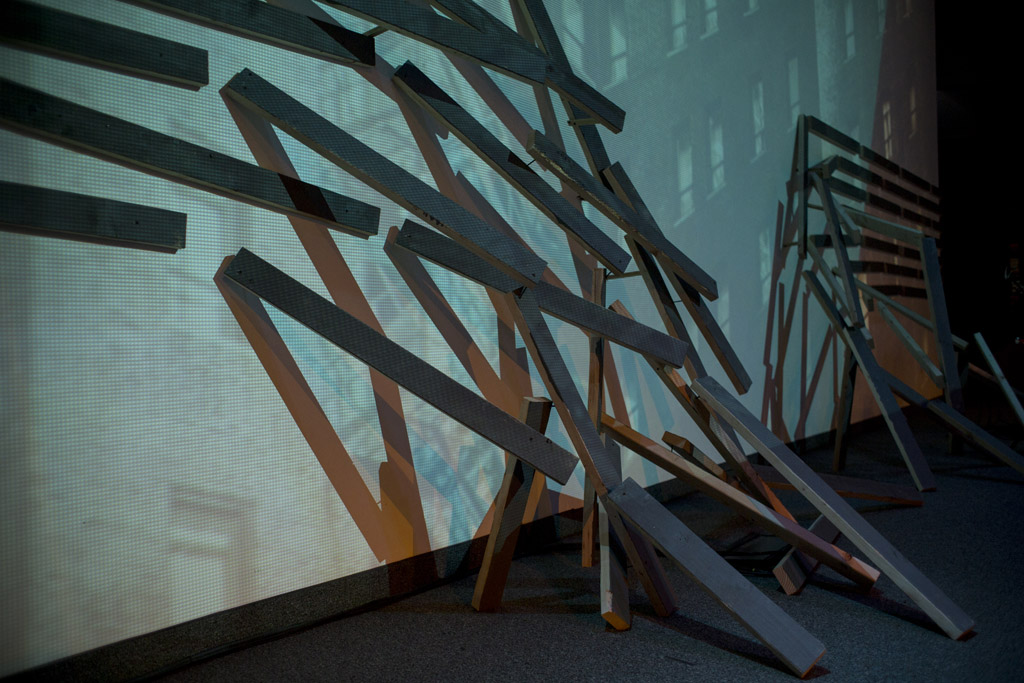 Holt Venue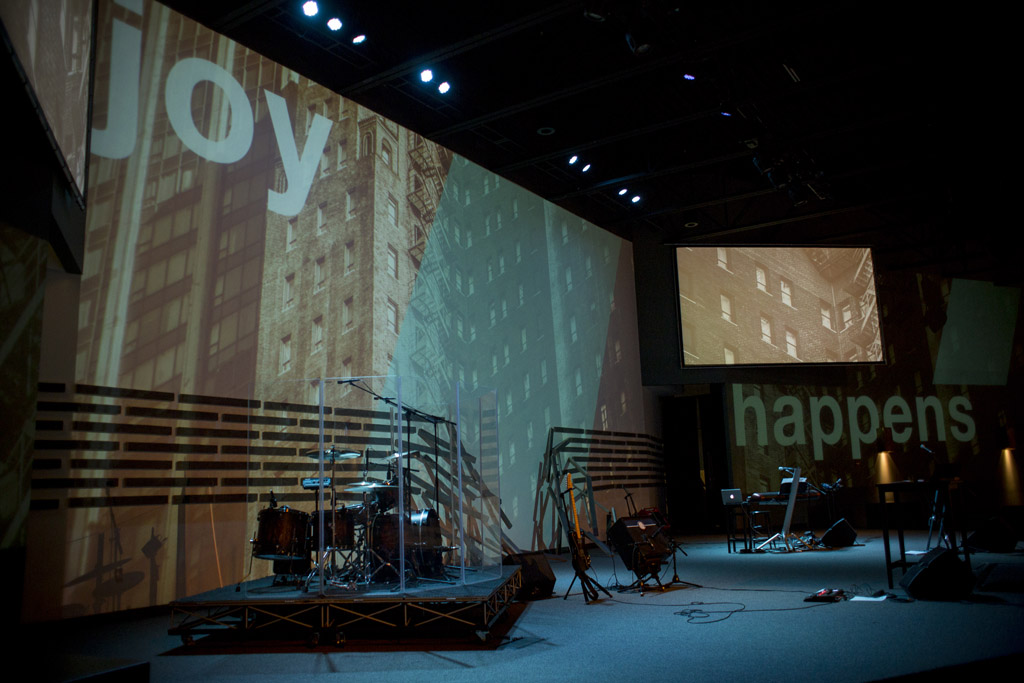 REO Town Venue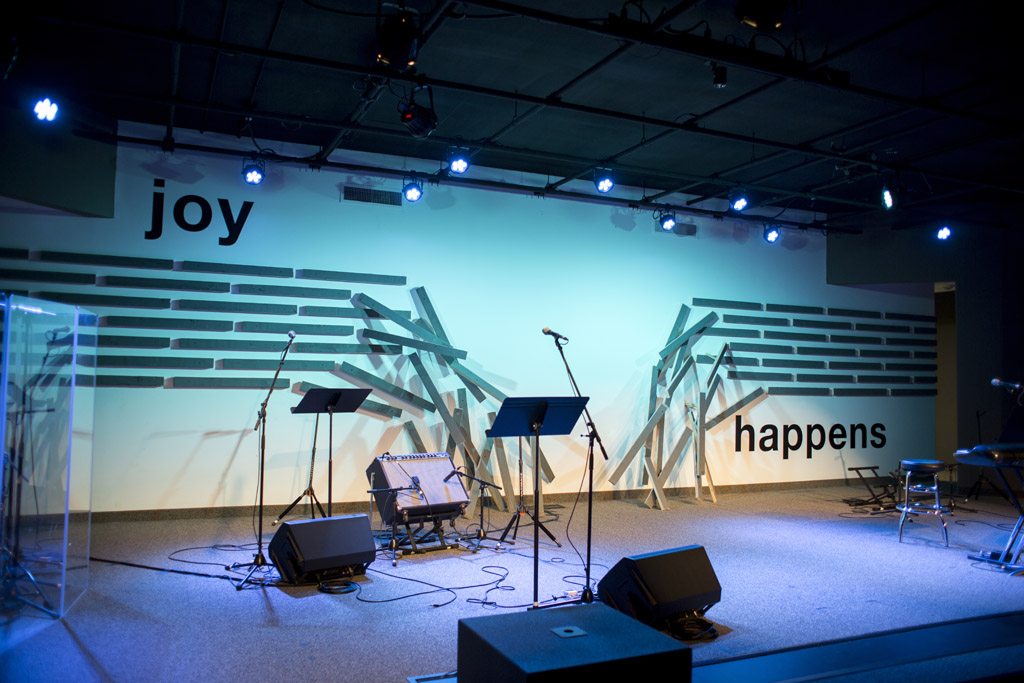 Westside Venue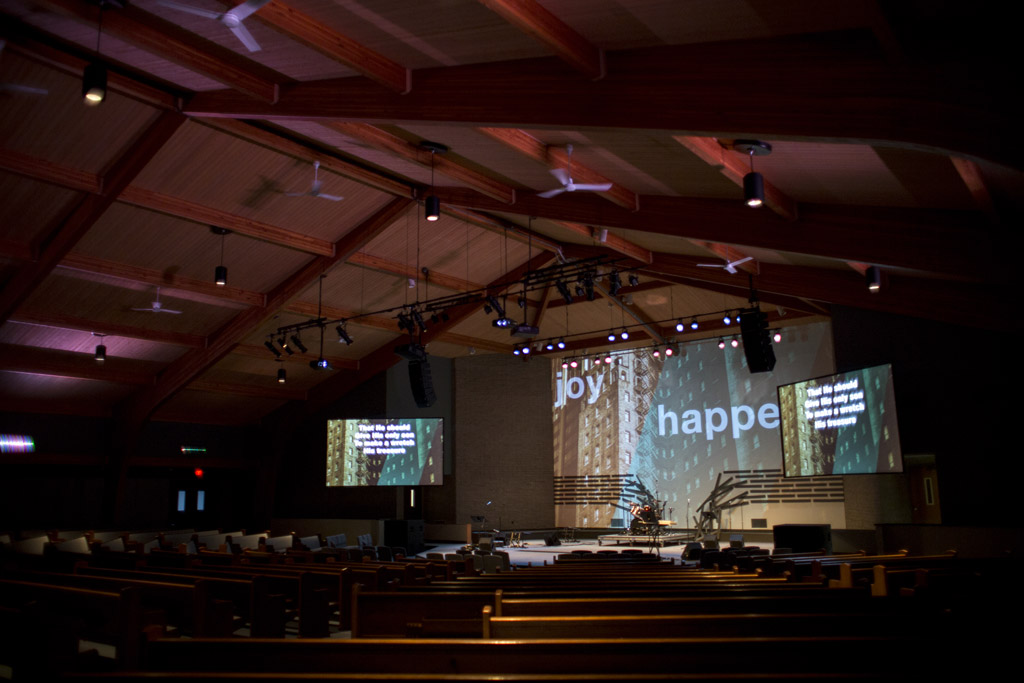 The projection motif for this set is very vibrant and bold, a representation of Paul's joy and a stark contrast to the struggles he's going through. We have the text "Joy Happens" in bold letters on the back walls of all our venues as a constant reminder that in all of life's circumstances, we ought to choose a life of joy.