With a chance of the MSU venue service time, we are now waiting until Sunday after the 11:30 service to prep the message video for that venue. Here are a few short steps to make sure they are all set for services on Sunday night.
1. Turn on the MSU Message MacBook.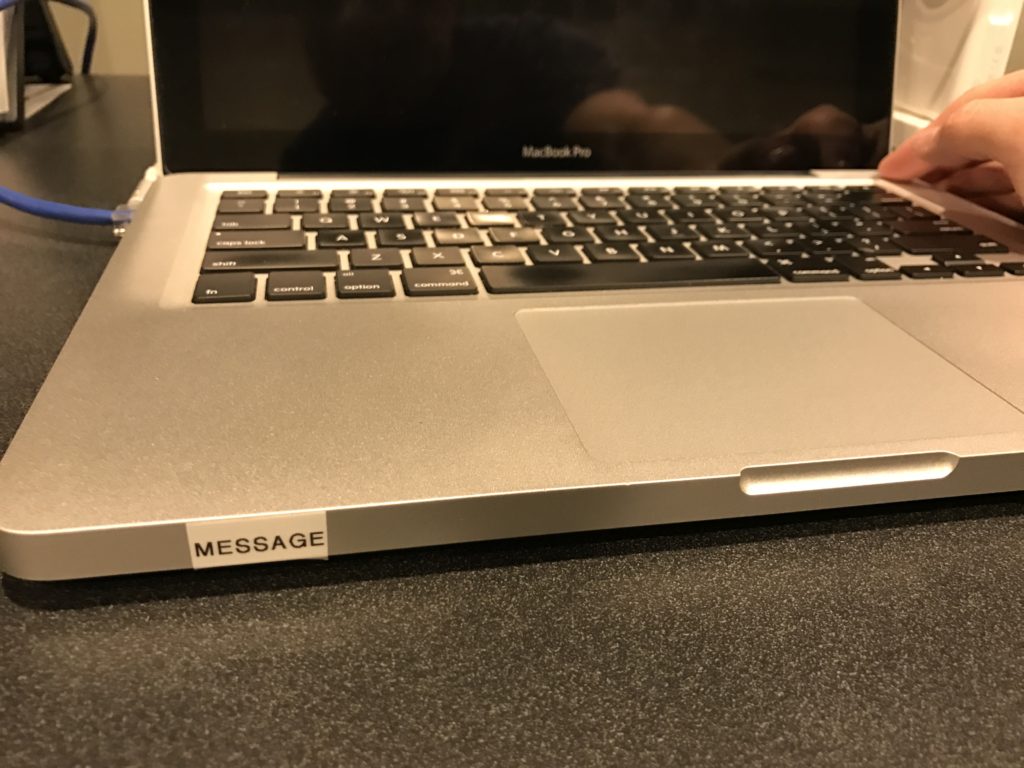 2. On the MSU MacBook desktop, double click the Mount Message Video icon.

3. Drag the three message video files (bktchvid.mp4, Untitled 01.mp4, Untitled 02.mp4) from the window that pops up to the Video Backup folder. Click Apply to All, and then Replace on the dialog box that pops up. This should start the copy process, which takes about 5 minutes.
4. When the 3 video files (bktchvid.mp4, Untitled 01.mp4, Untitled 02.mp4) finish coping on the MSU Background Macbook, click the Apple icon and Shut Down the computer.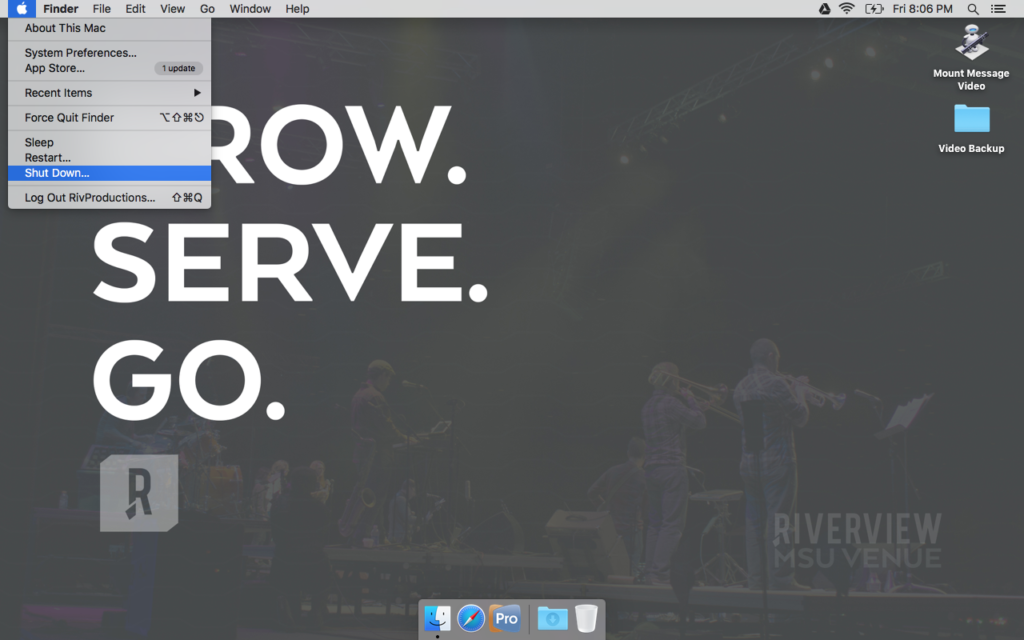 5. Unplug the MSU SSD from the rack mounted Blackmagic Recorder. Look at the dry erase board at the top of the stairs. A service time should be circled. Write that time down on a sticky note and stick it to the SSD drive. Place the drive with sticky note in the MSU SSD case. Take the SSD case and place it in the MSU bin next to the couch in the AV Booth.
6. Put the MSU MacBook in the laptop case located in front of the file cabinet. Press down on the lid to secure butterfly latches.  Take the laptop case and the MSU Bin and place them on the floor under the MSU equipment rack backstage to be transported to MSU.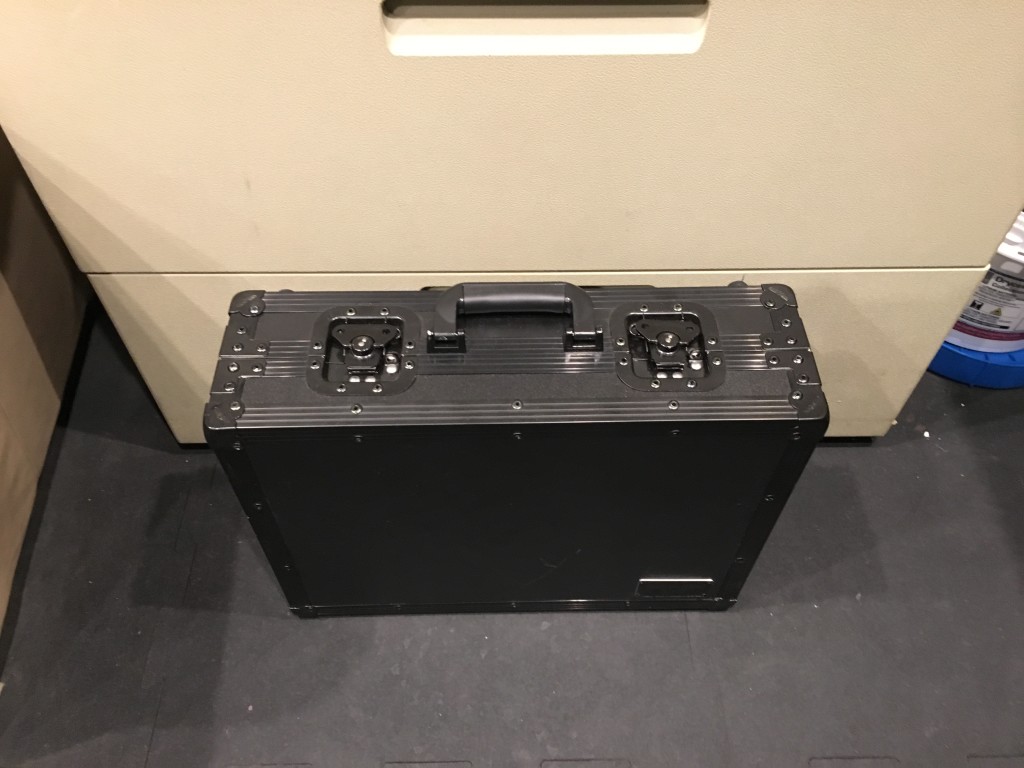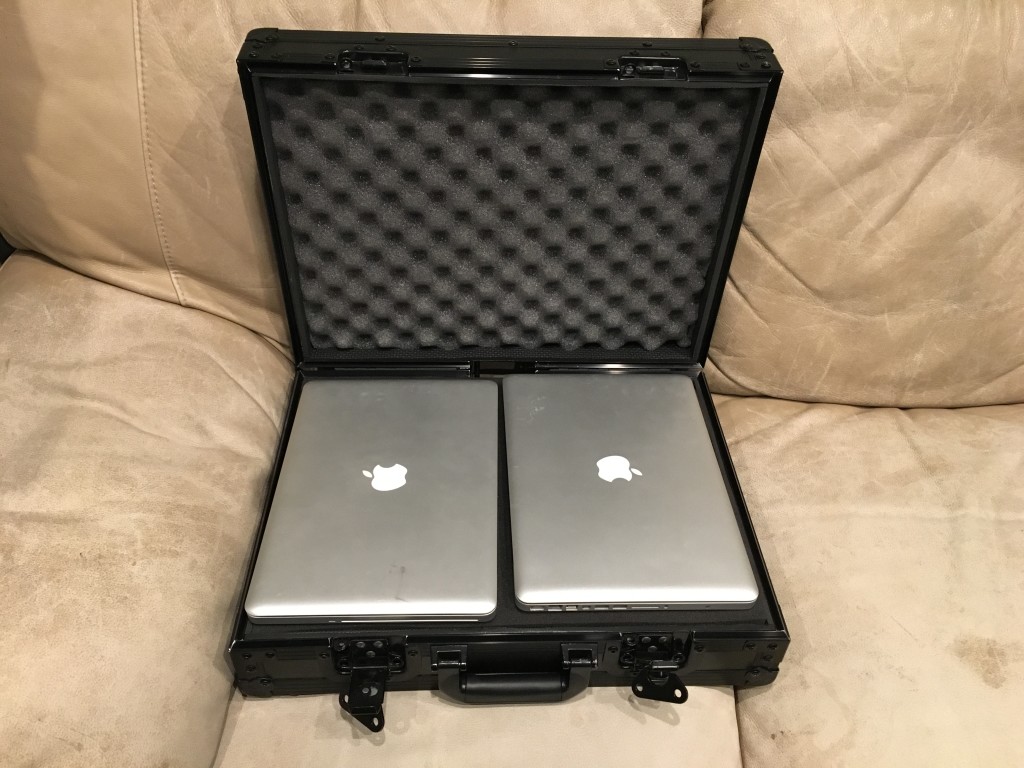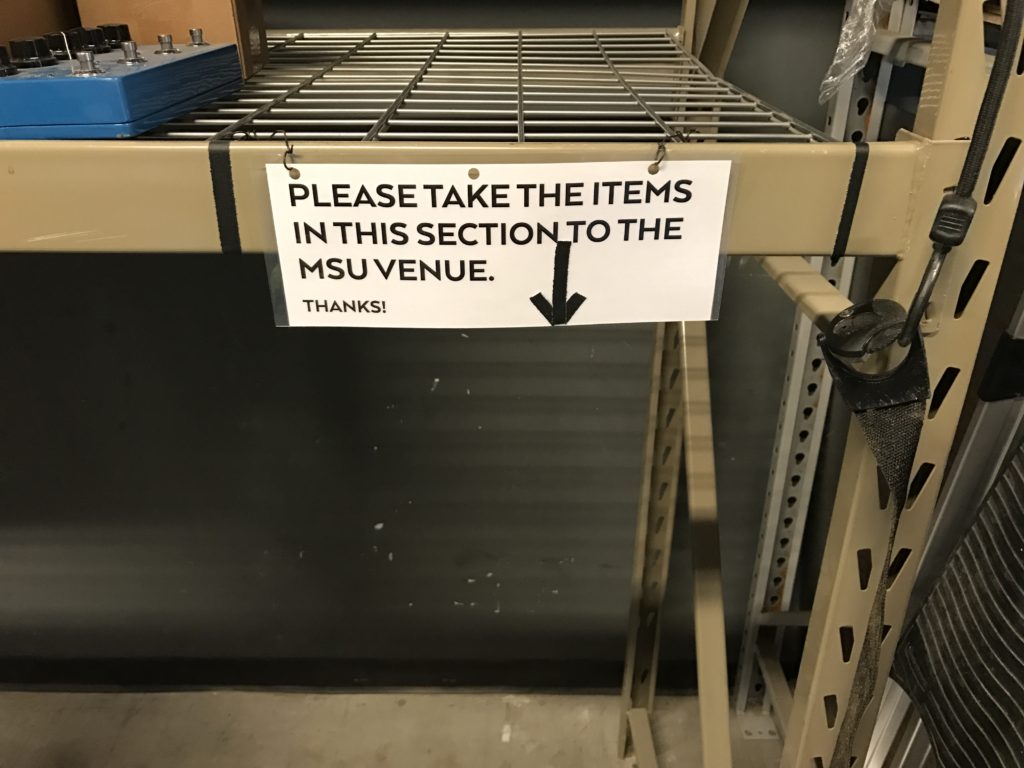 That is everything that the MSU venue needs for video teaching. Thank you for your weekend of service! Double check that the cameras and screens are off, and you're done.